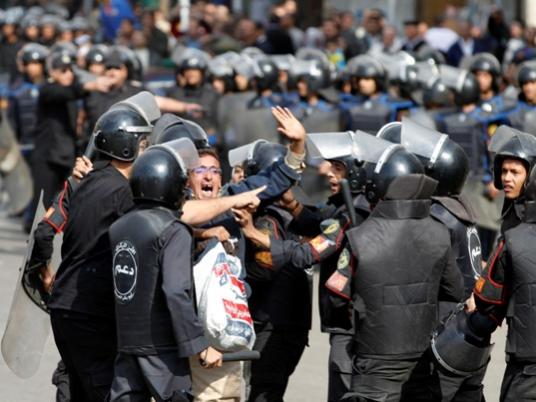 The Cairo Criminal Court on Thursday acquitted four police officers who were charged with killing three protesters and attempting to murder seven others in front of the Amiriya Police Station on 28 January of last year, the day known as the "Friday of Anger."
Officers Hazem Abdel Fattah, Moataz Bellah al-Gohary, Mostafa al-Habashy and Ahmed Abdel Fattah were accused of shooting at the protesters from the roof of the police station.
More than 800 protesters were killed during the 25 January revolution of 2011 that toppled President Hosni Mubarak, many of whom were shot in front of police stations.
In March, other Egyptian courts acquitted police officers from the Hadayek al-Qubba and Sayeda Zeinab police stations in Cairo of similar charges.
The Giza Criminal Court earlier this month sentenced five officers to five years in prison and acquitted ten others on similar charges.
Mubarak, his former Interior Minister Habib al-Adly and six former security officials await a verdict on Saturday over ordering the killing of demonstrators during the uprising.
Edited translation from Al-Masry Al-Youm