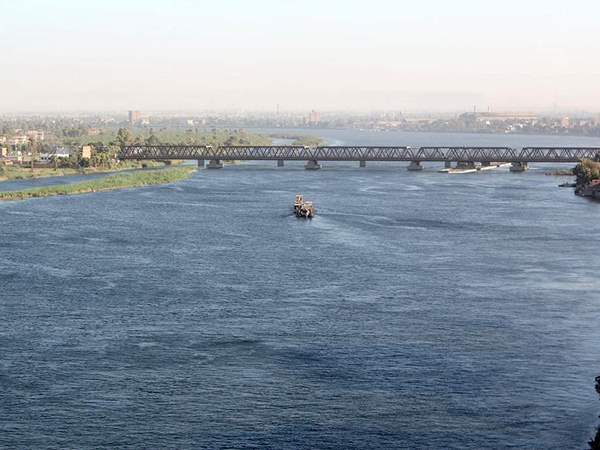 The permanent Committee for Regulating the Revenue of the Nile River said on Sunday that the flooding of the Nile increased in October following average flooding rates from January until August.
Egypt's Ministry of Irrigation noted that increasing flooding rates improve water quality by achieving environmental balance and disposing of the pollutants in the Nile River.
During a meeting with Minister of Irrigation Mohammed Abdel Atty and the National Water Research Center, the committee presented the 2019 Nile flooding situation and explained the flood's impacts on the total water resources in Egypt.
The committee explained water management and distribution mechanisms and measures of rehabilitating and upgrading the outlets of the canals.
Abdel Atty said in 2018 that 114 billion cubic meters of water are required to meet the country's agricultural, industrial, drinking, and home usage needs.
During the Supreme Council of Culture's "Water and Sustainable Development" symposium, Abdel Atty said that Egypt suffers from a 54 billion cubic meter water shortage. Egypt's usable water, coming from the Nile River, precipitation and groundwater, only reached 60 billion cubic meters.
Abdel Atty added that Egypt currently makes up for water shortages through the reuse of agricultural drainage water, of which 20 billion cubic meters is available, accounting for 33 percent of the total usable water. Meanwhile, the country needs 34 billion cubic meters to produce food stuff rather than importing it.
Edited translation from Al-Masry Al-Youm