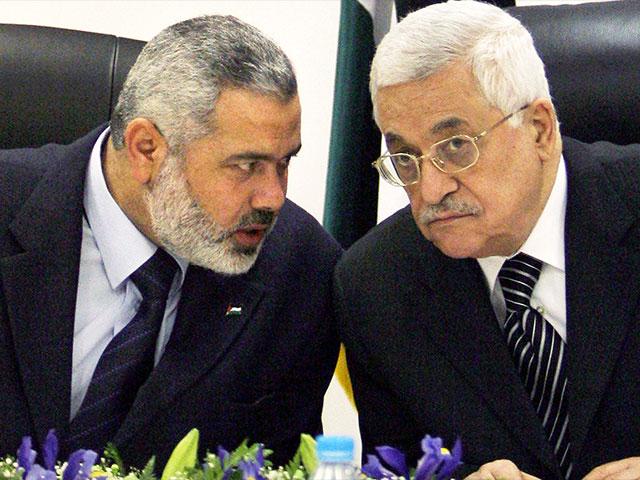 A delegation from the Palestinian group Fatah arrived in Cairo on Friday for a new round of talks with Egyptian officials on Palestinian national reconciliation, Egypt's state-owned news agency MENA said in a statement.
The delegation will include the head of the Fatah parliamentary bloc in the Palestinian parliament Azzam Al-Ahmed, the minister of civilian affairs in the Palestinian authority Hussein Al-Sheikh, and commissioner of international relations for Fatah Rohi Fatouh.
Palestinian news agency WAFA quoted Palestinian president and head of Fatah, Mahmoud Abbas, as saying that the delegation will share its vision with Egyptian officials on how to achieve Palestinian national reconciliation.
The official spokesman of the revolutionary council of Fatah, Osama al-Qawasmi, told Al Masry Al Youm that Fatah appreciates Egypt's historical role in the Palestinian cause, especially the file of national reconciliation with Hamas.
In a meeting of Fatah's central committee on Wednesday, Abbas said that Fatah demands for Hamas to disband its administrative committee in Gaza and empower the national unity government in the Strip, as well as prepare for presidential and legislative elections.
Hamas leader Ismail Haniya told Egyptian officials that he would disband his group's "administration committee" if it helped advance reconciliation with the rival Palestinian faction Fatah, an official with the militant Islamist group told AFP on Tuesday.
A Hamas statement published on Monday said that during talks in Egypt the Hamas delegation had "emphasized its readiness to hold negotiations with Fatah in Cairo immediately to conclude a unity agreement".
However, Al Qawasmi said that the statement issued by Hamas on disbanding its administrative committee is "unclear and vague."
Fatah, the largest faction in the Palestine Liberation Organization, is recognized by Israel and some 100 countries as the sole representative of the Palestinian people.
Hamas's formation in March of an "administrative committee" was criticized by the Palestinian Authority – the PLO-linked body that administrates much of the West Bank – as an attempt to create a rival government and scuttle moves towards a unity government that would also have authority over the Gaza Strip, currently ruled by Hamas.
Earlier this week, a delegation from Hamas arrived in Cairo to continue talks that started in February regarding the situation in Gaza and bilateral relations with Egypt.
Tensions between Hamas and the Palestinian authority have run high in recent months, with the latter deciding in April to stop paying Israel for electricity supplies sent to Gaza.
Last month, the Palestinian authority suspended plans to force more than 6,000 of its employees in Gaza into early retirement, which was criticized as an attempt to pressure Hamas.