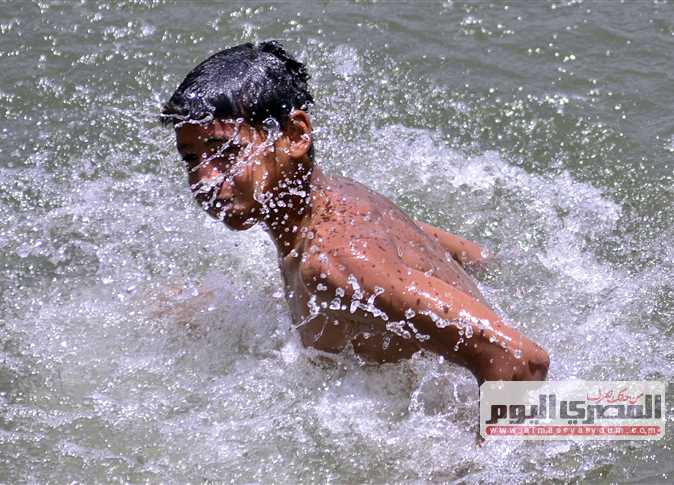 The Egyptian Meteorological Authority expects a heat wave during the Eid al-Fitr holiday.
Hot weather will prevail during the day in Greater Cairo and Lower Egypt, moderate on the northern coasts and very hot in southern Upper Egypt and South Sinai.
The EMA advised motorists to drive slower in the early morning, due to mist and dust activity during the day.
It also advised citizens to wear summer clothes throughout the day and to avoid exposure to sunlight during peak hours.
Temperatures in Greater Cairo and Lower Egypt will not exceed 33C, and will be very hot in southern Upper Egypt and exceed 40C during Eid al-Fitr.
Friday saw  a heat wave during some governorates severe enough to clear pedestrians off the streets during daylight hours.
Alexandria saw temperatures of up to 30C. Rising temperatures at the coastal city of Ras al-bar forced many visitors to stay inside instead of enjoying the beaches and public parks.
Citizens in Minya and Aswan coped with the heat by swimming in the water of the Nile.
Edited translation from Al-Masry Al-Youm