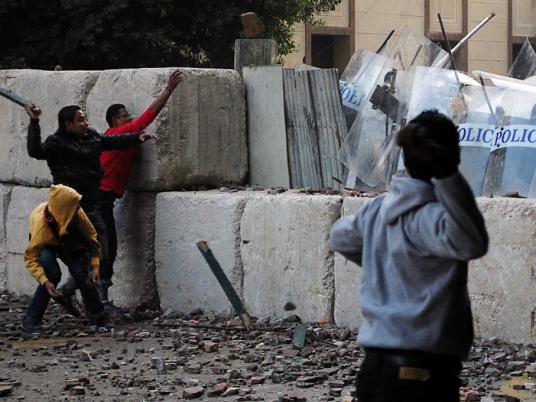 Despite a name change in the Constitution, the new parliamentary elections law still mistakenly refers to the lower house as the People's Assembly instead of the House of Representatives, Al-Masry Al-Youm has found.
One legal expert suggested the typo could invalidate elections if left unchanged.
The faulty Article 5 of the law passed by the Shura Council, the upper chamber of Parliament, last week states that "the phrase 'the People's Assembly' is to be replaced with 'the People's Assembly' in the title and articles of Law 38/1972 wherever it is mentioned in that law or any other law." The text of the law was published in the Egyptian Gazette two days ago.
Article 82 of the new Constitution states "the legislative authority is composed of the House of Representatives and the Shura Council."
"The elections should not be conducted until this mistake has been corrected. If the elections are held before the amendment is made then the election will be invalid, because the new Constitution speaks about a House of Representatives while the law speaks about another council called the 'People's Assembly,'" said Shawqi al-Sayyed, law expert and professor.
Parliamentary elections are scheduled to be held on 22 April and expected to be concluded in June. Major opposition political parties have announced a boycott of the election, complaining about the lack of guarantees for a fair vote and the distribution of parliamentary seats.
Edited transaltion from Al-Masry Al-Youm