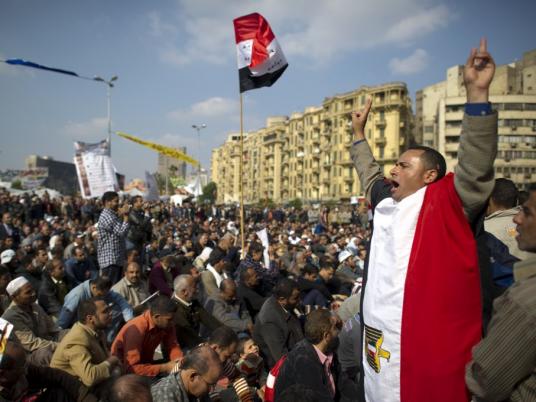 Prominent Yemeni activist and Nobel Peace Prize laureate Tawakkul Karman expressed a desire to visit Egypt and participate in demonstrations that will take place in the iconic Tahrir Square for the first anniversary of the 25 January revolution.
Yemeni revolutionaries preferred to postpone celebrations of their revolution, which erupted on 16 January last year at Sanaa University, until all demands and objectives are fulfilled, Karman said, adding that they didn't seek the downfall of a person but of an entire regime that should be removed.
Karman received the Nobel Prize jointly with Liberian President Ellen Johnson Sirleaf and activist Leymah Gbowee. She became the fifth Arab person and first Arab woman to receive the prize.
Several countries named their squares after Tahrir Square, Karman said, which inspired everyone to resist until all demands are met.
Karman called on Egyptians to complete their revolution against corrupt institutions. She said purging these institutions of corruption requires a revolution similar to the one that toppled Hosni Mubarak.
Revolutionary groups have called for protests on 25 January.
Translated from Al-Masry Al-Youm