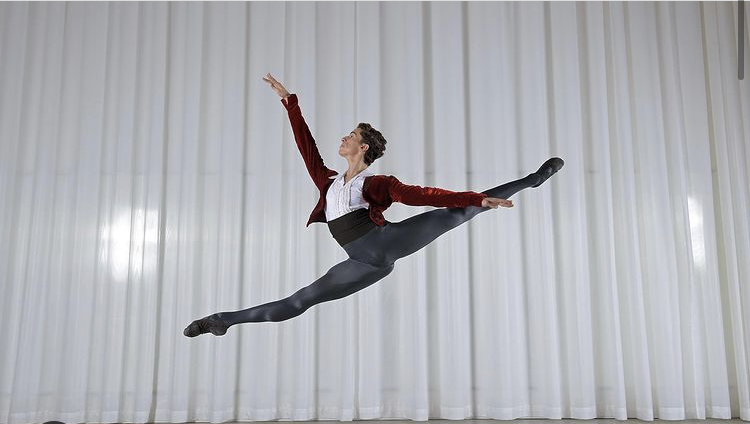 Egyptian dancer Luca Abdel Nour, a 17-year-old student of the Zurich Academy of Dance, has won second place for classical ballet at the international ballet competition Prix de Lausanne in Switzerland.
Performing classical and contemporary ballet, the dancer gracefully won over the judges in the Lausanne competition, which was held from January 31 to February 6.
Abdel Nour also won the "Best Swiss Candidate" award and the "Audience Favorite" Award.
With his second-place title, he will now be able to obtain a "Youth of Hope" grant to train for a year in the prestigious ballet company of his choice, provided that the scholarship covers all costs for the year.
78 dancers participated in this year's competition. They were selected based on audition videos. 
Only 20 continued on to the final stage of the competition, including Abdel Nour.
The judges, headed by Basel choreographer Richard Whirlock, handed out just six prizes to the finalists.
The winners were:
1- Antonio Casalinho (Portugal)
2- Luca Abdel Nour (Egypt)
3- Andrey Jesus Massiano (Brazil)
4- Seo Jeong-yeon (South Korea)
5- Shunhei Fuchiyama (Japan)
6- Ashley Coupal (Canada)
The Prix de Lausanne is an international dance competition focusing on classical ballet. 
The award was established in 1973 to support young dancers, who wish to practice the profession of ballet from regional schools around the world, and it is limited to young people between the ages of 15-18 years old who have not yet worked in the field of professional ballet.
Prize winners usually sign on with major ballet companies around the world.
Photo Credit: Luca Abdel Nour's instagram account