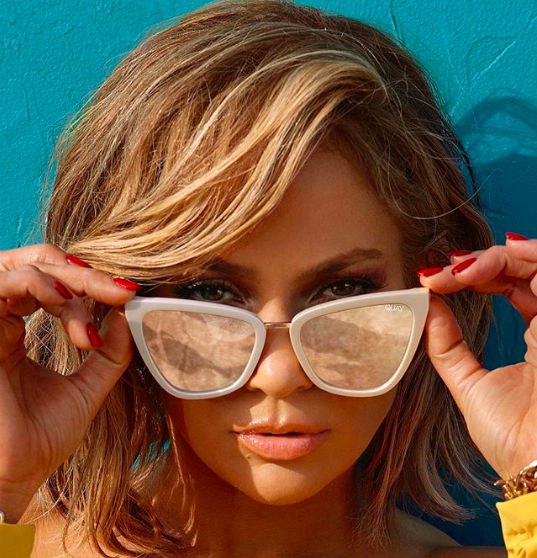 Egyptian lawyer Samir Sabry, well-known for suing celebrities, is this time fuming over a concert by celebrated American artist Jennifer Lopez, who performed in Egypt for the first time a few days ago. Sabry called for banning Lopez from entering Egypt again.
The famed Egyptian lawyer, whose name is very common in celebrity judicial cases, affirmed to the Egyptian news outlet Cairo 24 that he will file a complaint with the attorney general against Lopez's concert organizers. He claimed that Lopez performed on El Alamein's stage "naked," dressed in transparent attire that allegedly breached Egyptians norms.
The eminent singer and actress took to the stage rocking numerous suits in line with her famous style that she has dressed in for almost 20 years. Many of the dresses flaunted by Lopez in Egypt's concert were designed by Arab designers, including Egypt's Nagwa Zahran and Lebanese iconic designers Zuahir Murad and Nicolas Jebran, according to Harper's Bazaar.
In addition to the American singer's revealing clothes, Sabry had more concerns that prompted him to bash Lopez. He criticized the concert's timing, which coincided with the last ten days of the Hijri month Dhu al-Hijjah when Muslims are known to be carrying out pilgrimages to Mecca.
"It's unacceptable for some people to be (performing religious rituals) in Mount Arafat while others watch a star performs in controversial attire," he told Cairo 24.
Attended by prominent celebrities including actress Mona Zaki, actor Ahmed Helmy, actor Hussein Fahmy, distinguished businessman Naguib Sawiris and more, the concert was rocked by the artist's hits widely known over the past 20 years.
Additionally, the concert saw the significant appearance of Egypt's female ministers, who were all dressed in white. Sabry was fueled with intense anger, questioning their attendance in white clothes right after a "painful terrorist incident."
A terrorist attack took place in Cairo last week close to the National Cancer Institute (NCI), killing 22 and leaving around 50 seriously injured.
At the end of 2018, Sabry, along with a fellow lawyer, filed a lawsuit against Egyptian actress Rania Youssef for wearing a "see-through" black dress on the red carpet of Cairo International Film Festival, strongly condemning her appearance.
On the other hand, Lopez's debated concert sparked controversy among many Egyptians, some of whom called for the concert to be cancelled. Before coming to Egypt, Lopez angered many Egyptians by showing her love and support for the state of Israel, where she held a concert and spent a touristic trip with her family. Fans called for the cancellation of her concert in Egypt.
The boycott, divestment and sanctions (BDS) movement addressed Orascom, noting that those who associate themselves with the BDS movement as well as many ordinary Egyptians are boycotting Lopez's concert in Egypt, requesting that the company take proper action.
"This is a malicious attempt to normalize relations with the Zionist enemy and those involved with their crimes against humanity," the statement added.
The organizing company released a statement disapproving any changes, confirming that the concert will be held at the set time and that no other decision has been made until the present moment.