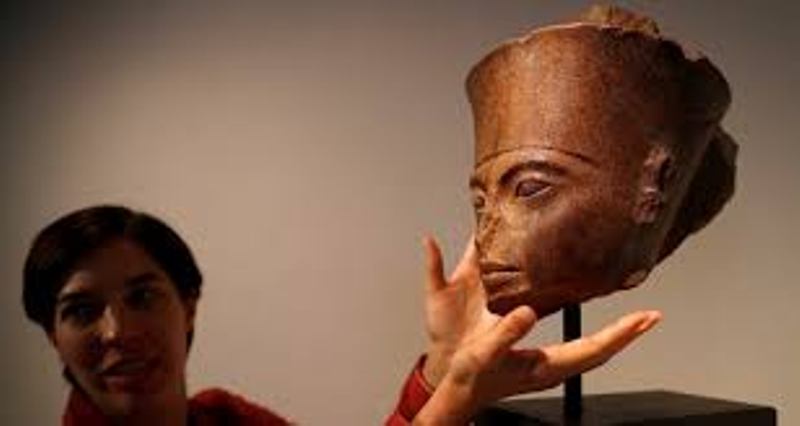 Head of the Egyptian Antiquities Association Heba Aziz said on Wednesday that the association has supported the efforts of the Ministries of Foreign Affairs and Antiquities for the suspension of the sale of Egyptian artifacts, including the bust of Tutankhamun at Christie's auction house in London.
During an interview with TEN TV channel, Aziz said that the Egyptian government asked the auction house to postpone the selling of the bust of Tutankhamun and dispatch its documents of ownership to Egypt.
She added that the association organized a protest in front of the house against the sale of Egyptian antiquities and called for the amendment of the 1970 UNESCO convention on the prevention of trade of antiquities in international auctions.
The two ministries and several governmental bodies cooperated to suspend the sale of the head of Tutankhamun on July 3 and 4 at Christie's auction house in London.