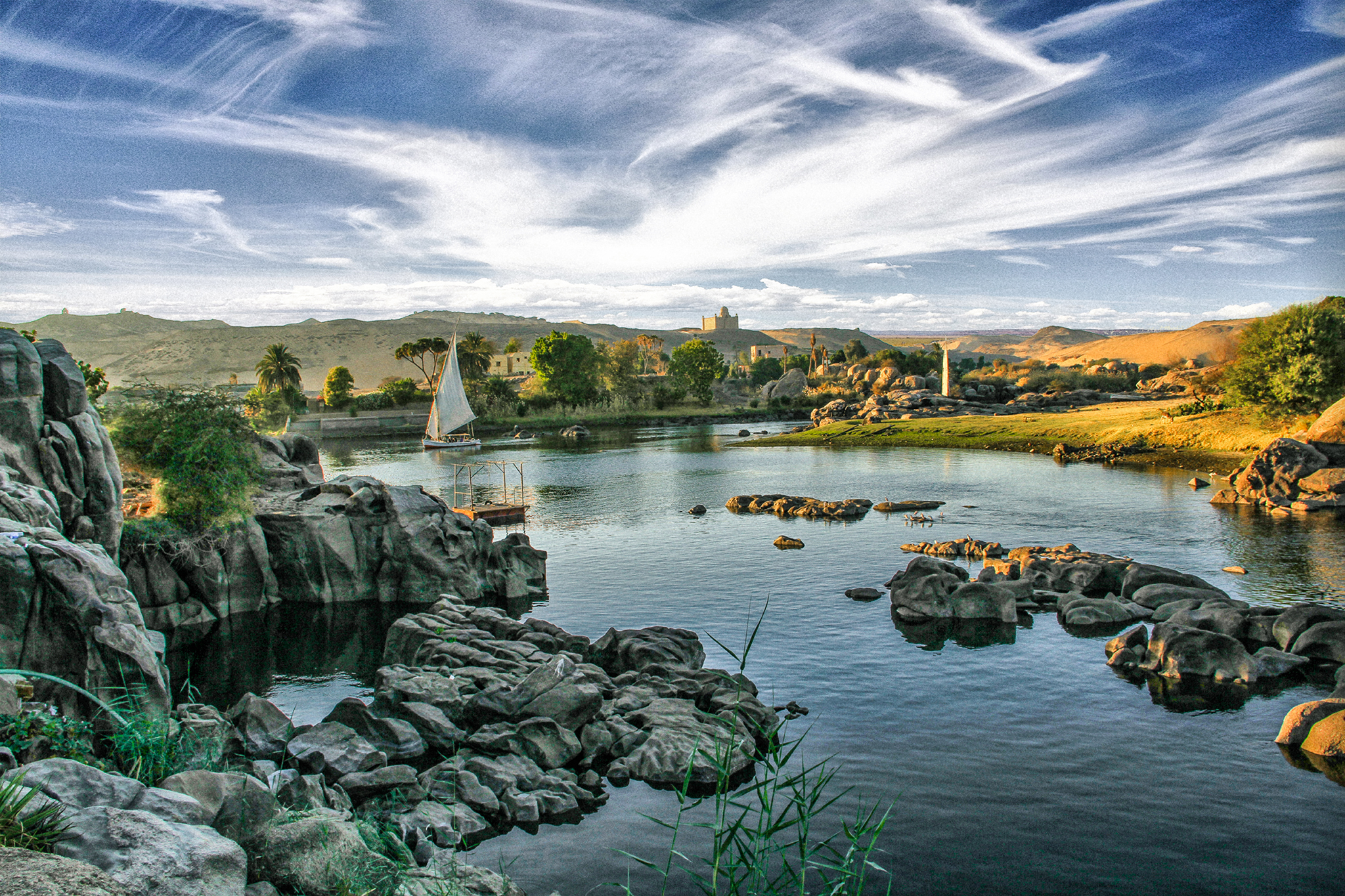 On his official Twitter account, Egyptian President Abdel Fattah al-Sisi wrote that "the Egyptian state with all its institutions is committed to the protection of Egyptian water rights in the waters of the Nile."
On Saturday, Sisi said that he closely followed the results of the tripartite meeting of irrigation ministers of Egypt, Sudan and Ethiopia to discuss the Grand Ethiopian Renaissance Dam (GERD), which did not result in "any positive development."
"The state continues to take the necessary measures at the political level, and within the framework of the determinants of international law to protect these rights, and the eternal Nile will continue to strongly flow, linking the south and the north with the bond of history and geography," Sisi added.
Egypt's Ministry of Water Resources and Irrigation announced on Saturday that negotiations on the Renaissance Dam in the Sudanese capital Khartoum reached a dead end, due to inflexibility from the Ethiopian side.
In 2011, Ethiopia started construction on the GERD over the Blue Nile River, one of the major sources of the water that forms the River Nile downstream.
Ethiopians see it as is a great national project and a means of overcoming poverty. Egypt, however, feared the dam will affect its historic Nile water which it has had access to since the historic 1959 agreement with Sudan.
Egypt's share of Nile water sits at 55.5 billion cubic meters, while Sudan's quota is 18.5 billion cubic meters. This is in accordance with an agreement signed between the two downstream countries in 1959; Ethiopia is not part of this agreement.
Edited translation from Al-Masry Al-Youm