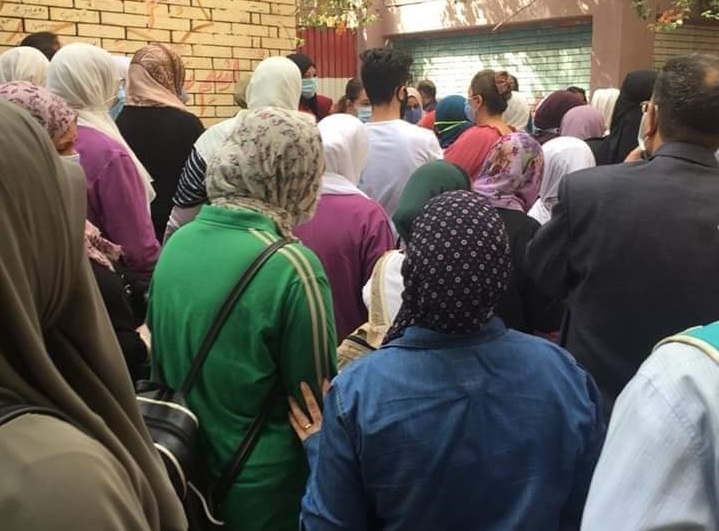 The Adviser to the Health and Population Minister, Aysam Salah said Saturday that starting December all unvaccinated citizens will be prevented from entering government offices unless they can prove they have received a vaccine or submit a negative PCR analysis.
Salah added that, based on the decision of the cabinet, state servants will be prevented from entering their workplaces without receiving the coronavirus vaccine starting from November 15.
During a telephone interview with the "al-Youm" TV program, those who did not receive the vaccine can still enter work sites, but only after conducting a weekly PCR analysis.
Government statistics showed in October that Egypt has administrated a total of 35 million coronavirus vaccine doses at a cost of US$400.
Egypt's vaccination campaign began in January with priority groups and later expanded to university students. Registration for the jab is open to all. The country aims to vaccinate 40 million people by September.
Egypt's Ministry of Health and Population on Saturday reported 909 new coronavirus cases, 62 deaths, and 650 recoveries.
A total of 336,582 cases have been recorded in Egypt, along with 19,011 deaths and 282,514 recoveries.
The country's fourth wave of the virus is in full force, with daily cases seeing a tenfold increase than what was recorded at the end of July.
According to the Health Ministry, these figures only represent 10 percent of actual cases.