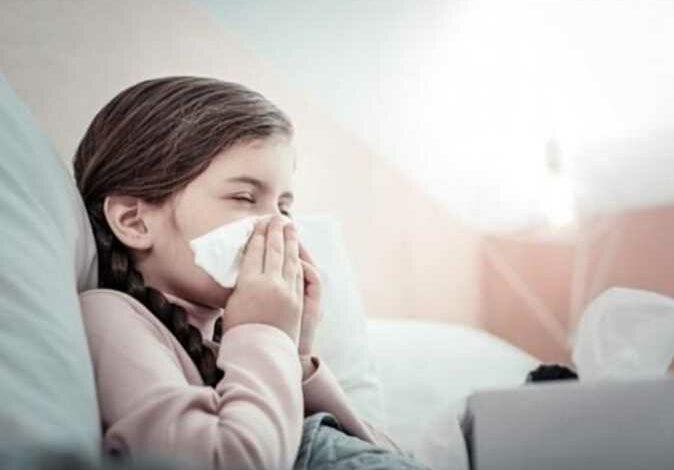 The Head of the Preventive Medicine Sector at the Health Ministry Amr Kandil revealed the reasons for the increase in the spread of the respiratory syncytial virus (RSV) compared to previous years.
In a telephone interview with al-Hayat channel on Monday, Kandil said that the rate of spread of RSV in 2020 and 2021 was lower than the current time, as it constituted 15 percent of the total respiratory viruses in Egypt back then.
He attributed this to the spread of the coronavirus during this period, which brought on greater usage of precautionary measures than currently.
Kandil explained that the ministry has monitored since late October until now that the RSV constitutes about 70 percent of respiratory viruses spread among children.
The virus spreads more during the fall and winter seasons, and particularly targets children under five years in particular.
Over 1,600 cases so far
The Egyptian Minister of Health and Population Khaled Abdel-Ghaffar revealed on a Monday press conference that 1,611 cases of RSV have been detected so far.
The minister added that the incubation period is from four to six days, is transmitted by droplets, and its symptoms include fever, headache and runny nose.
Abdel-Ghaffar pointed out that children who suffer from immune diseases are at higher risk of infection.
The minister advised that any students who show signs of the illness must stay home to prevent infecting others.
Regarding the existence of a vaccine against the virus, Abdel-Ghaffar said that there is no complete vaccination for the syncytial virus at this time.
However he noted that there is a Monoclonal Antibody treatment to protect against complications of infection, and the treatment is rest and healthy nutrition.