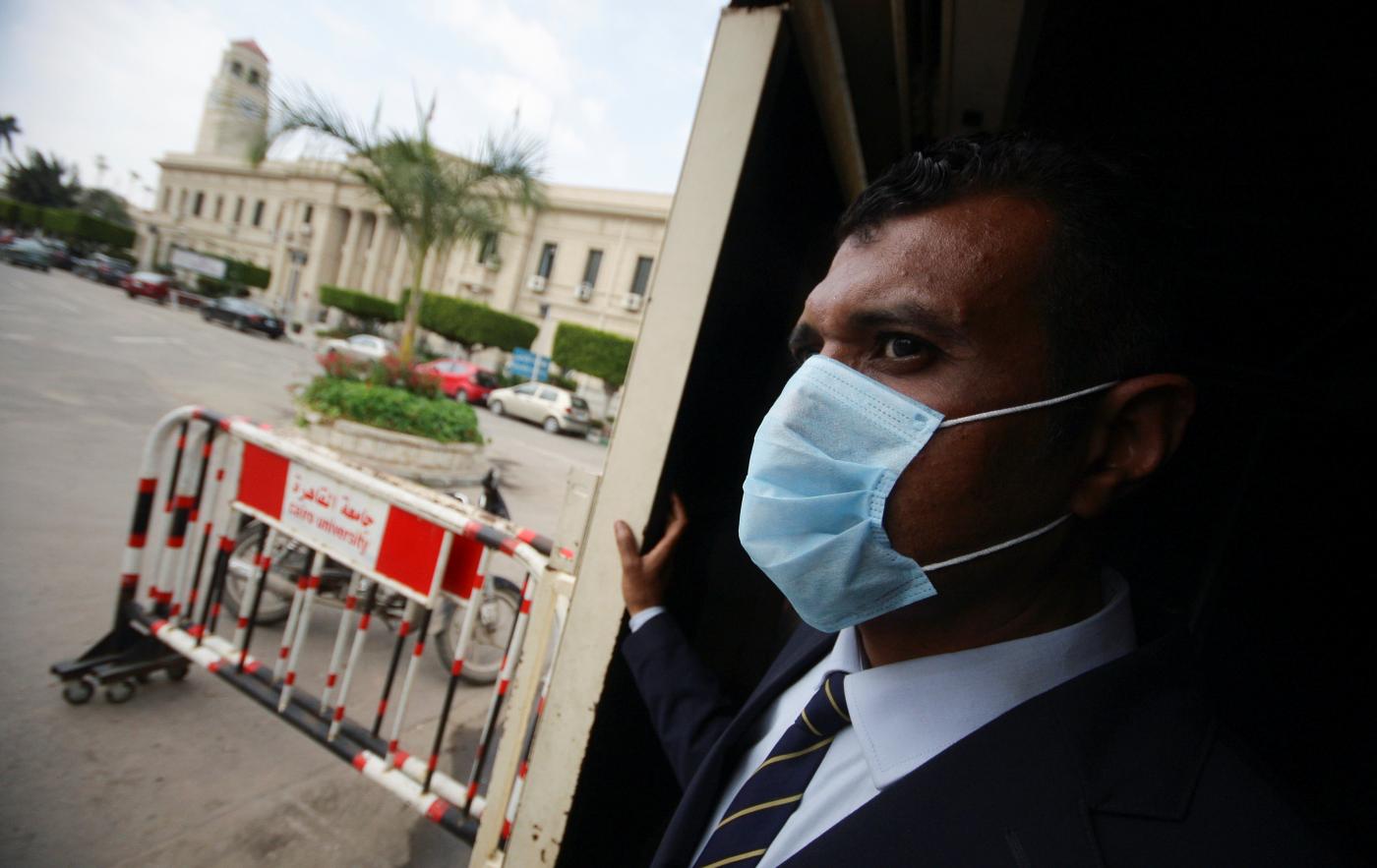 Egypt's Presidential Adviser for Health Affairs Mohamed Awad Tageldin warned on Sunday that the government may have to resort to harsh measures in controlling the coronavirus outbreak as cases continue rising.
On Sunday Egypt announced 436 new coronavirus cases and 11 additional deaths, bringing the total number of cases confirmed so far to 9,400 in the country.
Thus far 525 people have died from the virus in Egypt.
During a phone-call with the al-Hadath channel, Tageldin explained that as the government prioritizes human health first and foremost, a complete lockdown may have to be imposed.
"The government is studying all these measures to protect the citizens, the country and the economy," he said, adding that the virus is aggressive and high contagious, with the existence of asymptomatic carriers only further complicating matters.
The danger of the virus lies in how quickly it spreads, the adviser said, with a further increase in case numbers expected in the coming days.
The chairman of the Egyptian Medical Syndicate Hussain Khairy sent a letter on Saturday to Prime Minister Mostafa Madboly requesting that a complete lockdown be imposed throughout the nation for two weeks or until the end of Ramadan.
The letter lamented how citizens are failing to commit to the precautionary measures enacted by the authorities to limit the outbreak.
Egypt's government has shut down schools, suspended flights and imposed nationwide curfew in March to control the outspread of coronavirus.
The government also suspended Friday prayers and congregational prayers in mosques nationwide on March 21 and churches were closed across the country as well.
However, Egypt's Minister of State for Information Affairs Osama Haikal said on Saturday that he favors lifting the curfew after Eid al-Fitr and returning to normal life in the country.
"So that many citizens do not lose their jobs," Haikal explained that the government is working under a methodology to preserve the health of both the citizens and the economy.
He also revealed that some institutions have already declared bankruptcy but declined to specify which, and that several factories have shut down as a result of the pandemic.