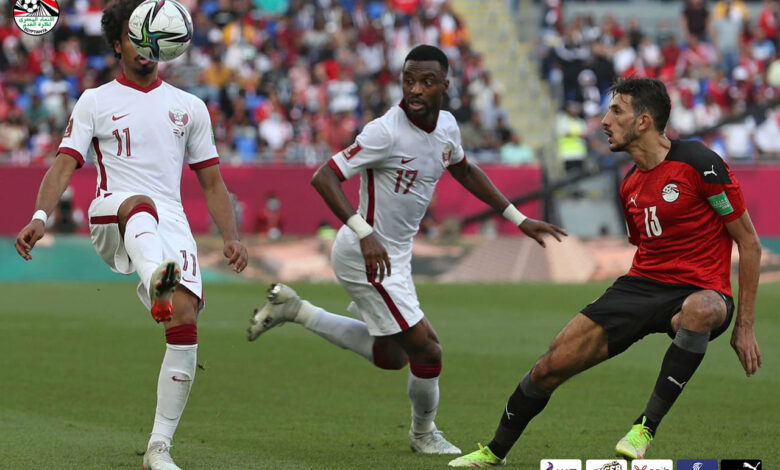 The Egyptian national team lost its match against Qatar, after the end after the additional time of the match, with a score of 5-4.
The FIFA Arab Cup saw 16 teams from across the Arab world come together to compete. The event was a great opportunity for competitors and spectators alike to experience the spirit of Qatar and the iconic stadiums that will host the World Cup in 2022.
The game was for third and fourth place of the FIFA Arab Cup, and so the Egyptian team ended up fourth in the Arab Cup.
The match ended in a tie of 0-0 after 90 minutes, and the match went into extra time. The match went to penalty shootouts, and Mohamed Sherif missed the sixth and final kick for the national team.
Egypt-Qatar has historically been an evenly balanced affair with only four wins in the history of this fixture. The last meeting between the pair was in 2013, when Qatar defender Abdelkarim Hassan scored the winner.
The tournament comes to a conclusion this Saturday with the eagerly awaited meeting of Tunisia and Algeria at the Al Bayt Stadium at 5 pm, Cairo time.