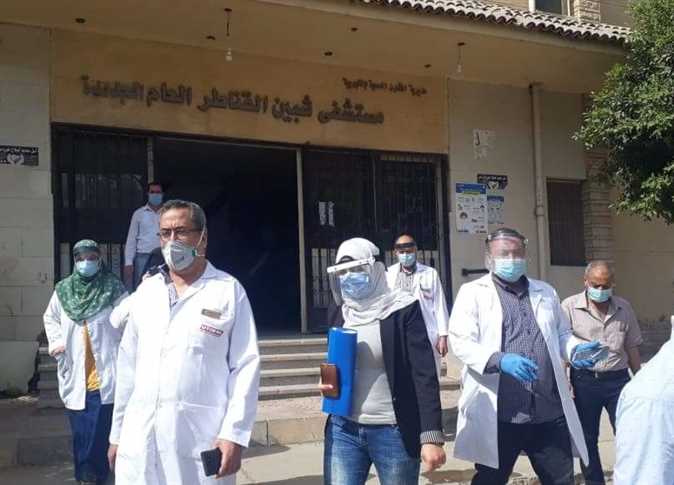 Government agencies in Egypt on Wednesday began preventing all unvaccinated citizens from entering government offices.
The Prime Minister's spokesperson, Nader Saad, confirmed that government agencies will prevent all citizens from entering the main entry gate until they verify their vaccination certificate.
During a telephone interview with "Hadith al-Qahira" (Cairo Talk) on the "al-Qahira wal Nas" (Cairo and the People) channel, Saad explained that each government agency will implement the decision according to what suits it.
Certain ministries will check that citizens hold the certificate and then allows them to receive the service, he said, but other offices that will refer the citizens to its employees to present the vaccination certificate.
"No government service will be provided to a citizen who does not submit a certificate of coronavirus vaccine, and the decision to prevent entry of citizens to government departments without receiving the vaccine does not require prior preparations," he said, stressing that all government units and departments are eager to implement the decision in order to protect the public.
The government imposed a ban on all unvaccinated employees from entering their workplaces at government facilities and unvaccinated university students from entering universities as of November 15.
The government announced last week that all university students will be required to be vaccinated in order to attend exams at the end of the current academic year's first semester.
A statement from the Health and Population Ministry earlier in November said that a total of 41,939.792 coronavirus doses have has been administered in Egypt so far.
The total number of those who received the first dose of vaccine amounted to 27,485,140, and 14,454,652 for second dose.
Egypt has thus far succeeded in providing all types of vaccines against the coronavirus, according to Government reports.
Egypt's vaccination campaign began in January with priority groups and later expanded to university students. Registration for the jab is open to all. The country aims to vaccinate 40 million people by September.