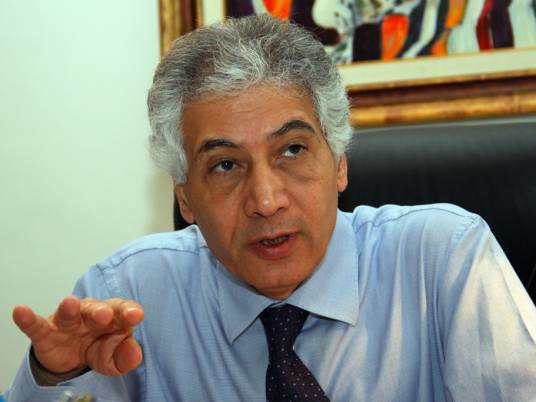 Egypt has detained 22 women members of the Muslim Brotherhood, a security official said on Friday, fuelling tensions days before deposed President Mohamed Morsy and 14 other leaders of the Islamist group go on trial.
Security forces have arrested thousands of Islamists since the army toppled Morsy on 3 July. But they rarely detain women Islamists, especially in such big numbers.
Nasser al-Abd, a senior security official in Egypt's second city Alexandria, said the charges against the women include using force to disrupt traffic during protests, membership of an outlawed group and distributing illegal leaflets.
A lawyer representing the suspects said they were aged between 15 and 25. They were detained on Thursday morning.
Islamists and human rights groups accuse the army of staging a coup and returning Egypt to the days of Hosni Mubarak, who ruled with an iron fist for three decades before he was toppled in a popular uprising in 2011.
The army says it was responding to mass protests against Morsy, Egypt's first freely elected leader, and has set out a plan leading to what it says will be free and fair elections.
"We are living in oppression and darkness. I can't believe that my daughter did not go home with me and I don't believe that they made the girls kneel and held up pistols to them," said Um Yumna, whose 15-year-old daughter was detained.
"May God avenge this and hurt their hearts like they hurt ours."
Abd denied the women had been mistreated. "We are treating them with the utmost respect, like our own children. We let their parents visit them," he said.
Hundreds of Islamists have been killed and the Brotherhood's leaders have been imprisoned. Egypt has also declared a state of emergency and imposed a night-time curfew.
Morsy's supporters have called for daily protests starting on Friday until the ousted president stands trial on Monday.
The trial is likely to deepen hostility between the Brotherhood and the army-backed interim government as it struggles to restore stability in the most populous Arab state.
The Brotherhood and its allies have urged crowds to gather on Monday outside a police institute near Cairo's notorious Tora prison, where the trial is expected to take place.
The charges relate to the deaths of about a dozen people in clashes outside the presidential palace in December after Morsy enraged his opponents with a decree expanding his powers.
Morsy has been held in a secret location since his overthrow. In that time Islamist militants have staged almost daily attacks against security forces in the Sinai Peninsula.
Supporters and opponents of the Brotherhood have often clashed in the streets.
A court order has banned the Brotherhood, Egypt's oldest and best organized Islamist movement, and seized its funds.
The Brotherhood denies any links with violent activity.