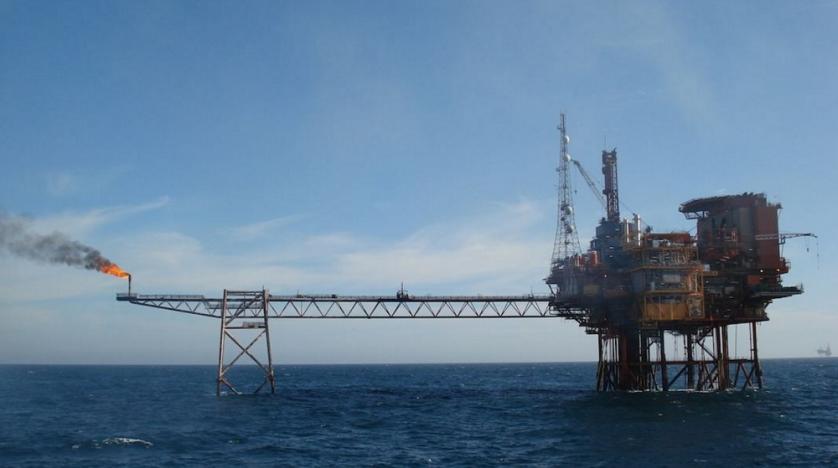 Egyptian President Abdel Fattah al-Sisi and his Cypriot counterpart Nicos Anastasiades agreed on the importance of speeding work on a pipeline project that will connect the Cyprus Aphrodite gas field with Egypt's liquefaction stations in Idku and Damietta, in preparation for export to European markets.
Sisi and Anastasiades held a session of bilateral talks at Cairo's Ettihadeya Palace on Saturday, prior to a High Governmental Committee between Egypt and Cyprus in Cairo held for the first time between presidents.
Egyptian presidential spokesperson Bassam Rady said that Sisi welcomed the Cypriot president and the ministerial delegation accompanying him.
He stressed the importance of working to invest the great potential between both nations to achieve their common interests, and serve as a regional rolemodel to be followed in interdependence and cooperation.
The president also appreciated the eagerness shown by both Egypt and Cyprus to upgrade bilateral relations through the inauguration of the High Governmental Committee for Bilateral Cooperation.
This committee reflects the internet both sides share in strengthening and pushing relations further, he said, which emphasizes the common political desire to implement and develop projects, launch new forms of cooperation and regularly follow up their implementation all as political relations between both nations have now reached an unprecedented level of partnership.
The Cypriot president expressed his happiness at visiting Cairo, thanking Sisi for the warm reception and hospitality.
He stressed his country's pride in its strategic relations with Egypt, and its keenness to continue strengthening them.
The inauguration of the High Governmental Committee between Egypt and Cyprus represents a new step on the road towards strengthening the strategic partnership between the two friendly countries, he said, which he called one of the central pillars of regional stability,
He said the move likely maximizes the benefit of both sides from the opportunities and potentials inherent in bilateral cooperation relations, and adds more momentum to this fruitful cooperation in various sectors.
According to Rady, the Higher Governmental Committee reviewed various aspects of bilateral cooperation, especially in areas that hold promising opportunities as paths for future cooperation, especially the energy field with its existing frameworks such as electrical interconnection projects or possible new renewable energy projects.
Other topics discussed involved cooperation in sectors such as security and defense, agriculture and fish farming, tourism, culture and transport, alongside efforts to raise trade and investment exchange through partnering with the private sector and the business community, and lastly cooperation in the fields of scientific research and higher education.