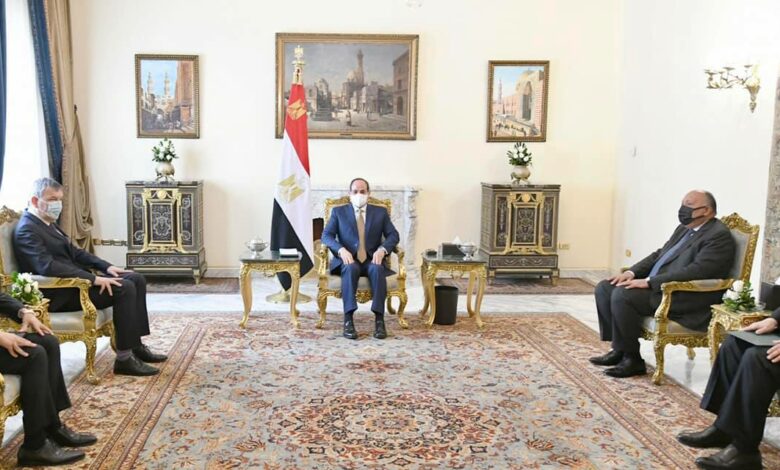 Egyptian President Abdel Fattah al-Sisi affirmed his nation's absolute support for the United Nations Relief and Works Agency for Palestine Refugees in the Near East (UNRWA) to continue providing its services to Palestinian refugees.
Sisi hailed the UNRWA as the only agency carrying out this specific responsibility – especially regarding education and health relief.
The President affirmed Egypt's readiness to contribute to supporting some of the organization's projects especially through the Egyptian initiative for the reconstruction of Gaza strip which has entered its second operational phase.
This came during President Sisi's meeting with the UNRWA Commissioner-General Philippe Lazzarini, in the presence of Foreign Minister Sameh Shoukry and the head of the General Intelligence Service Abbas Kamel.
The spokesperson for the Egyptian Presidency, Bassam Rady, said that Sisi Egypt assures the importance of providing the necessary support to the UNRWA.
Lazzarini reviewed the role of the UNRWA and the current challenges it faces in light of the worsening situation both globally and regionally.
He emphasized the organization's reliance on Egypt's historic role in mobilizing the international community's support for the agency to continue supporting Palestinian refugees.
Lazzarini also praised the great priority that Egypt has placed towards improving conditions in the Palestinian territories, especially the Gaza Strip, which is reflected in the accelerated steps taken to enhance the ongoing efforts to rebuild the strip as part of an Egyptian initiative allocating $500 million for this purpose.