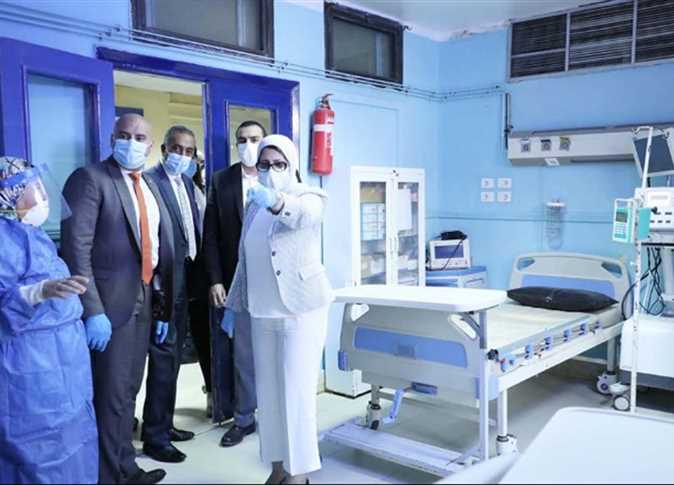 The Egyptian government, represented by Health and Population Ministry, began enforcing s decree to prevent the entry of workers until after receiving their coronavirus vaccine, or showing a PCR analysis every three days through the central laboratories.
The ministry said that the facility's security and the attendance and the departure registry officials are responsible for blocking workers from entering their workplace until after obtaining the vaccine.
It noted that pregnant or breastfeeding women may be excluded from these measures.
The Health and Population Ministry announced it has allocated 27 centers across the country to give vaccines for those who missed their appointments.
The ministry indicated that if a citizen did not receive the second dose and the grace period has passed, they will be granted a second dose of the vaccine and registered on the system within the designated centers.
Booster shots are recommended for those who have been vaccinated, as it is important to activate the body's immune system to continue the ability to confront the virus.
Egypt's vaccination campaign began in January with vaccinating medical staff, people over the age of 40, and those with chronic illnesses. The registration for the jab is open to all. Upon directives of Egyptian President Abdel Fattah al-Sisi vaccination is underway for university students.
Egypt is currently using China's Sinopharm vaccine, the UK's AstraOxford vaccine, Russia's Sputnik V, Sinovac, along with Johnson & Johnson, and soon Pfizer.
According to Egyptian government data, the number of people who received two doses of the COVID-19 vaccine in Egypt reached seven million, while the number of people who received one dose reached 13 million. The country has a population of 104 million.
The campaign aims to vaccinate 40 percent of its citizens by the end of 2021. Ministry workers have visited public markets, public transportation, places of worship, salons, cafes, shops, gathering spaces, and villages to educate the public on the vaccine and encourage them to sign up for the jab.