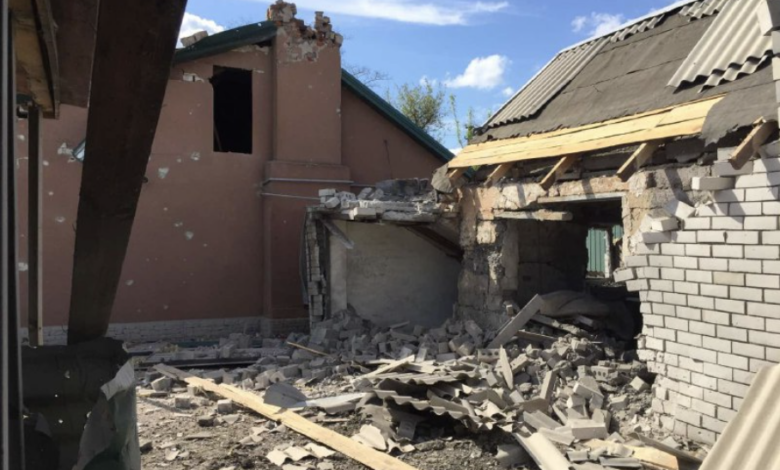 As Russian shelling intensifies across a wide swathe of eastern Ukraine, officials in Donetsk have posted photographs of one small hamlet in the region in which over two dozen homes have been hit.
Pavlo Kyrylenko, Head of Donetsk regional military administration, said on his Telegram channel that 27 houses just in the village of Lastochkine had been damaged by shelling. He gave no information on casualties.
The village is near the small town of Ocheretyn, a few miles from the current front lines. Ocheretyn has also seen widespread shelling by Russian forces trying to break through Ukrainian lines.
Since they launched the second phase of their military operation, Russian forces have intensified artillery and rocket fire against towns and villages along the front lines, which run for hundreds of kilometers from Luhansk and Donetsk in the east to Kherson and Mykolaiv in the south.