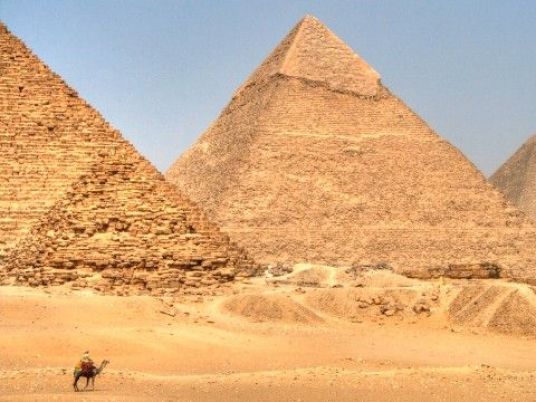 The Director-General of al-Haram Archeological Area Ashraf Mohi said that the plan for the development of the pyramids plateau is in its final phase and includes the establishment of a tourist walkway linking the Grand Egyptian Museum and the Pyramids area, according to Middle East News Agency.
He added that the development project for the pyramids plateau will open in the second half of this year at a cost of LE500 million.
Mohi also noted that the aim of the project is to provide comfort and ease to Egyptian and foreign visitors.
Mohi's remarks came during his visit to the new visitors' building in the archaeological area. He explained that the visitors building includes revamped windows for tickets–two for people who experience handicaps, four for Egyptian visitors and six for foreigners.
He noted that the visitors building includes a cinema with accommodation capacity for 150 visitors. The cinema will screen an explanatory film about the history of the pyramids area and the excavations. It also includes 18 bazaars.
After the development, the site will include a park area for electric buses transporting visitors to the archaeological sites with the aim of protecting the archaeological area from pollution and noise.