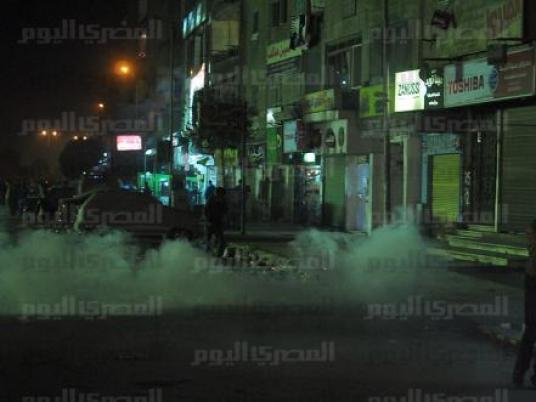 All of the inmates at Shubra al-Kheima Police Station in Qalyubiya have been transferred to other prisons in the governorate to prevent renewed clashes outside of the station, while six people have been killed in clashes between protesters and police in the area since Saturday.
A security source at the Qalyubiya Security Directorate also said that police tightened security around the department and that some of the officials there will be relocated to other stations in a bid to ease tensions with local residents.
The violence started after police clashed with the family of a bystander who was accidentally killed by policemen chasing a suspect Saturday. The victim was standing on his balcony when a bullet fired by police trying to scare a suspected drug dealer into surrendering hit him in the head instead.
Police used live ammunition and tear gas against protesters, and relatives of some other suspects detained at the police station attempted to free them during the clashes.The family of a civilian accidently killed by a police officer clashed with policemen around the police department on Saturday through Sunday. Live ammunition and tear gas were used in the encounters. Some relatives of detainees tried to free them but were prevented by policemen.
Edited translation from Al-Masry Al-Youm