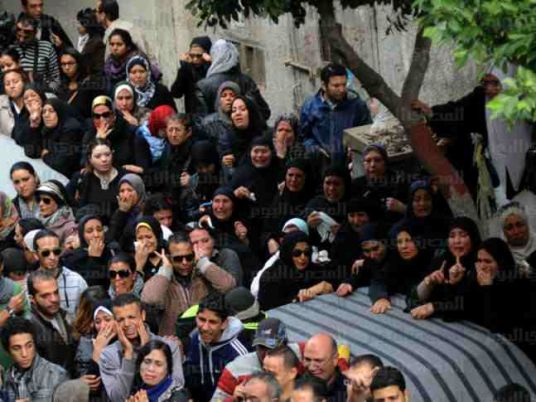 Mohamed Bassiouny, secretary general of the Karama Party, said the party along with the Democratic Current, which includes six parties, expressed solidarity with the members of the Socialist Popular Alliance Party (SPAP) who are accused of breaking the protest law with their march on Talaat Harb street during the fourth anniversary of the revolution in January.
In a press conference held by the SPAP, Bassiouny showed solidarity with SPAP in all events and legal measures taken for the acquittal of the detained members as well as justice for activist Shaimaa al-Sabbagh.
Fourteen members of the SPAP were taking part in marches held on the fourth anniversary of the January revolution when Sabbagh was shot and killed while security troops were dispersing protesters.
Central Security Forces' personnel currently face accusations for shooting Sabbagh.
The protest law was issued in 2013 and requires people to have permission from the Interior Ministry before protesting.
Edited translation from Al-Masry Al-Youm