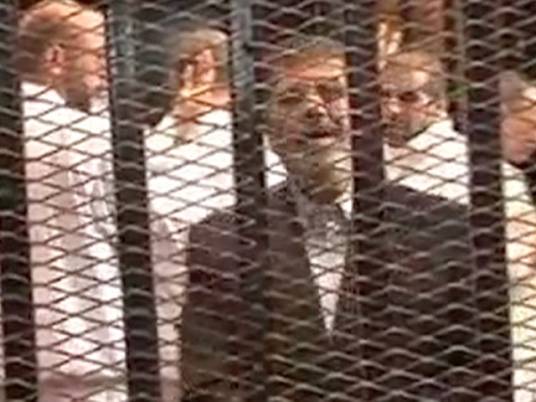 The Cairo Criminal Court adjourned the trial of toppled President Mohamed Morsy and 14 Muslim Brotherhood figures over charges of inciting the killing of protesters at Ettihadiya Presidential Palace to 3 May.
The media and publication ban in the trial sessions continued upon court order.
The court will continue hearing the testimony of witnesses on 3 May.
FJP leader Essam al-Erian will be examined by doctors for suffering from back pain.
Violence erupted at Ettihadiya Presidential Palace in December 2012 during protests against a constitutional declaration issued by Morsy immunizing his decisions against judicial challenge.
Edited translation from Al-Masry Al-Youm