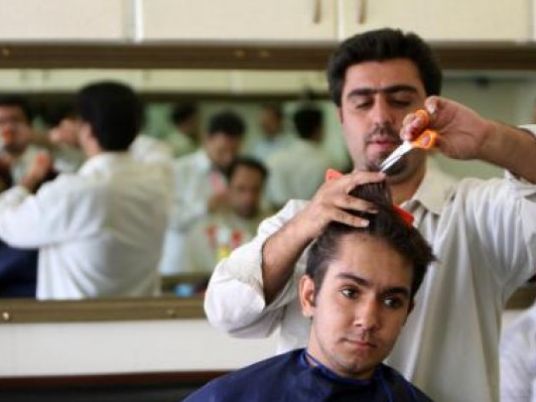 Hairdressers who reuse gloves while dyeing hair risk exposure to chemicals that cause irritation and allergic reactions, according to a study from Belgium.
Occupational eczema, a severe itchy skin rash, is often caused by such chemical exposures and frequently drives hairdressers and trainees out of the profession, researchers report in the journal Occupational and Environmental Medicine.
In a small study, hairdressers who used longer, more protective disposable gloves – and used them only once – had much lower exposure to a common skin-irritating chemical in hair dye, compared to when they reused gloves.
Evelyne Aerts, an author of the study, told Reuters Health she decided to investigate the subject after a pregnant hairdresser asked her whether it was safe to continue working with chemicals.
Of particular interest were PPD and PTD (paraphenylenediamine and paratoluenediamine), chemicals frequently found in permanent hair dye and known to cause allergic skin reactions.
Past research has shown that under real work conditions, using gloves has not protected hairdressers from being exposed to these chemicals, the study team says.
Aerts and lead author Tom Geens, both of Provikmo Occupational Health Services in Bruges, told Reuters Health in a joint comment that this is likely to be because hairdressers commonly misuse gloves, with some industry guidelines even instructing hairdressers to turn gloves inside out and reuse them.
Hand eczema "is a major problem in the sector, and it has been shown previously to be an important reason to leave the profession, or even earlier, the training," the authors said by email.
The researchers recruited 11 hairdressers from two hair salons in Belgium and observed them over a two-week period.
During the first week, the hairdressers followed their normal glove use routine, which involved washing disposable gloves, then turning them inside out and reusing them. The participants also tended to be less careful with glove use while using lighter colored hair dye.
During the second week of the study, the hairdressers followed the study team's glove recommendations, using gloves during the entire dyeing process and only using disposable gloves once. The hairdressers also used gloves with a longer cuff that were made of nitrile, which tends to be more chemical-resistant than traditional latex.
The researchers monitored subjects' exposure to the dyeing agents by collecting urine samples before and after their shifts on three consecutive work days. They collected another sample after at least two days without exposure to see if the substances built up in the hairdressers' bodies.
The results showed that the hairdressers' overall exposure to PTD was much lower in the second week, while only using gloves once. Urine concentrations of the chemical were about one sixth of what they were during the week when gloves were reused.
The researchers did not find a difference in the hairdressers' exposure to PPD and the chemical did not appear to build up in the body.
The study did not directly examine how proper glove use affected symptoms of hand eczema. But, the researchers conclude, the results show that correct glove use does reduce exposure to a very common cause of eczema among hairdressers.
Dr. Pil Kyun Jung of the Department of Occupational and Environmental Medicine in Korea notes that glove size is also important to consider. "Especially in the case of using loose gloves, concentrations and absorption of such substances can be amplified," Jung said in an email.
Geens and Aerts strongly advised against reusing disposable gloves and recommended using them throughout the entire dyeing process. "Protective gloves should be worn while mixing color, application of color and during rinsing and washing after dyeing," they said.
Beyond changing gloves as often as possible and washing hands if there is an unexpected exposure to hair dye, "After washing hands, proper moisturizing using hand lotions or creams" will help prevent irritation, Jung advised.