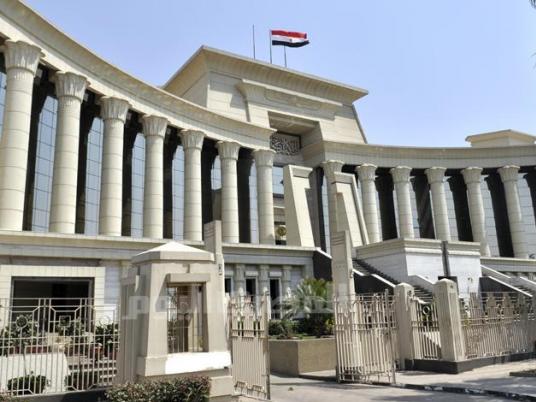 The hearing to review the 22 lawsuits filed against the composition of the second Constituent Assembly will be postponed to Saturday, said Muslim Brotherhood lawyer Abdel Moneim Abdel Maqsoud.
Abdel Maqsoud told Al-Masry Al-Youm that the administrative court that is hearing the case is not fit to rule on this second formation of the Constituent Assembly, because it is the same court that had ruled to dissolve the first iteration of the assembly.
The lawsuits will be presented to other courts in the next judicial season starting in October, the lawyer continued, adding that he was confident the courts would find in favor of the assembly.
One particular entity is behind the 22 cases filed against the Constituent Assembly, Abdel Maqsoud claimed. This entity was created specifically to draft lawsuits designed to demolish state institutions and prevent the new constitution from being drafted, so that Egypt would remain in a perpetual state of lawlessness, he alleged.
As for the court case demanding the dissolution of the Muslim Brotherhood's Freedom and Justice Party, Abdel Maqsoud said he expected the case to be referred to the Supreme Administrative Court or to be suspended until rulings are made in other pending lawsuits demanding the Brotherhood's dissolution.
Edited translation from Al-Masry Al-Youm