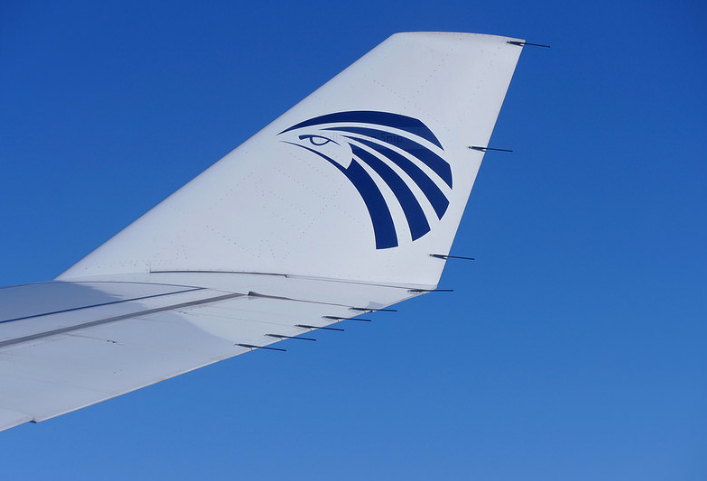 Minister of Civil Aviation Mohamed Manar on Monday inaugurated the EgyptAir Tourism and Duty Free (Karnak) branch of shops on the tourist walkway in Hurghada, alongside Red Sea Governor Amr Hanafy.
This step is part of Ministry of Civil Aviation's desire to increase the activity of its companies and affiliated bodies and maximize revenues and profitability, as well as provide distinguished services to tourists coming to Egypt in general and EgyptAir customers in particular – all under the investment plan of EgyptAir Holding and its subsidiaries.
According to a statement, the new branch was designed and implemented with the latest displays, providing all the exhibits that meet tourist needs.
It added the opening coincides with the remarkable growth in tourism movement recently.
Manar stated that the ministry's strategy aims to exploit all possibilities to maximize the return in the free market activity, which is growing significantly.
An exhibition of duty free markets in Sharm el-Sheikh is also expected to open next month, he said.
The company is preparing to develop duty-free shops at Bernice Airport, which is one of the most promising airports in the Red Sea region, he added.
And it is working to developing infrastructure for warehouses and exhibitions, adding new storage spaces to significantly increase the volume of activity.
Lastly, Manar said that the company is preparing to establish a new computer system, as applied in global free market companies, in line with the digital transformation policy and the application of e-commerce.
EgyptAir's Tourism and Duty Free (Karnak) company is present in all airports across Egypt, as well as its exhibitions outside the airports, whether in tourist resorts or in cities, with six showrooms in Sharm el-Sheikh, Hurghada, Gouna, Taba, and City Stars Mall in Cairo.