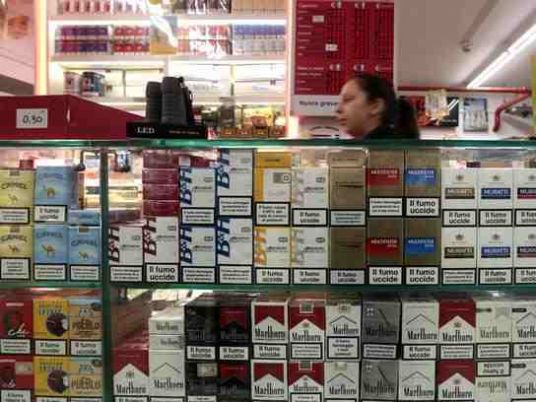 A state of confusion is currently dominating the cigarette market after the Finance Ministry had, reportedly, gone back on the tax it recently imposed on cigarette prices.
The ministry-decreed increase had boosted the sales of smuggled cigarettes by 50 percent, market traders say, noting that those brands saw a 25 percent hike in prices.
The ministry has denied cancelling the new taxes.
Osama Salama, who heads an association of cigarette traders in Cairo and Giza, said junior and senior traders have been quoting varied prices for cigarettes since rumors were heard that the government had backtracked on the increases. He decried what he calls a lack of oversight on violators.
To avoid the manipulation of customers by traders, Salama said his association had laid down a final tariff, apparently applying the government's tax.