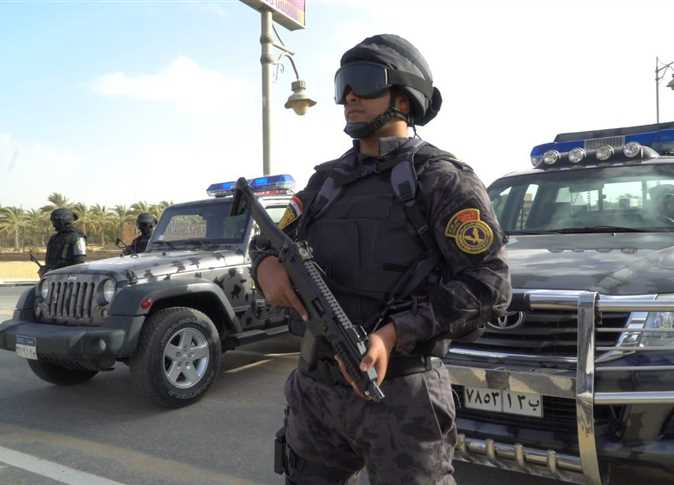 Egypt's Interior Ministry issued a security alert for the ministry's departments in all governorates on the occasion of the Christmas and New Year celebrations, the ministry announced on Friday.
The security alert initiates an intensification of security services at all vital and important institutions in order to provide a secure environment during the celebrations, the ministry added.
The ministry is taking the necessary security measures in preparation for the Christmas celebrations, it said in a statement.
Security agencies from all security directorates have already started to implement large-scale plans and procedures to maintain security and order, combat crime in all its forms, and achieve discipline during the celebrations, the statement added.
The measures include deploying fixed and mobile checkpoints and rapid intervention forces, the statement read. It added that traffic services have been intensified in all streets, squares and roads.
Meanwhile, the ministry is also intensifying the deployment of armed personnel at all vital areas and places of worship, and it will deal with all security situations immediately to maintain security and order.
All those who attempt to disturb the holiday celebrations will be dealt with firmly and decisively, according to the statement.
Security Directorate heads, leaders and supervisors at all levels in all governorates have checked on the security forces and service to ensure vigilance and full commitment to the performance of the duties and tasks entrusted to them with the utmost accuracy and firmness, the statement read.
The ministry also emphasized the good treatment of citizens during the implementation of the security plan, especially the elderly and people with special needs.
The Interior Ministry stressed that its efforts continue to provide a safe environment for citizens to enjoy the atmosphere of celebrations. It also called on everyone to follow security instructions for the smooth implementation of security plans with the utmost accuracy and proficiency.
Edited translation from Al-Masry Al-Youm