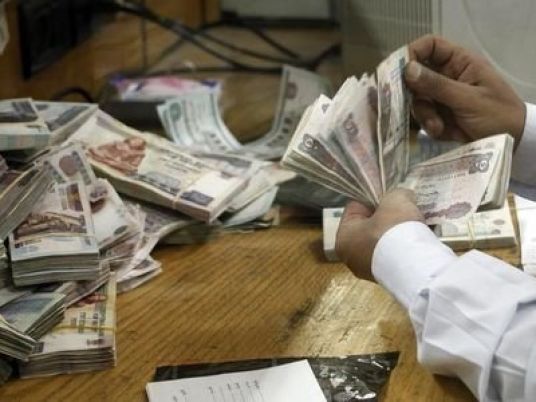 Egypt's central bank will keep the Egyptian pound stable at 8.78 to the dollar at its weekly foreign exchange auction on Tuesday, banking sources said, confounding market expectations of an impending devaluation that had driven up stocks.
The central bank has yet to announce the official exchange rate or the auction results. The bankers, who declined to be named as they were not authorised to speak on the matter, said it was offering dollars at the existing rate.
The central bank announced earlier on Tuesday that it would be selling its usual quota of $120 million at its regular FX auction.
Egypt devalued the currency by about 14 percent in mid-March in an effort to crush a black market for dollars that has burgeoned amid an acute foreign exchange shortage that has hurt businesses and discouraged investment.
But the black market rate has since depreciated, putting renewed pressure on the central bank to take further action.
Speculation has mounted in recent weeks that a devaluation was in the offing after Central Bank Governor Tarek Amer told local newspapers that his focus has been on stimulating the economy and moving to a more flexible exchange rate policy that reflects supply and demand.
"Personally, I would not be happy if the exchange rate is stable but factories are halted," Amer told Al Mal newspaper.
Egyptian stocks had rallied this week as expectations built that the central bank might devalue on Tuesday — at its first auction after last week's Eid al-Fitr holiday.
Egypt's stock market fell 1.77 percent by 1112 (0912 GMT). The index had closed 0.2 percent lower on Monday as investors began to take profits from a rally inspired by devaluation expectations.