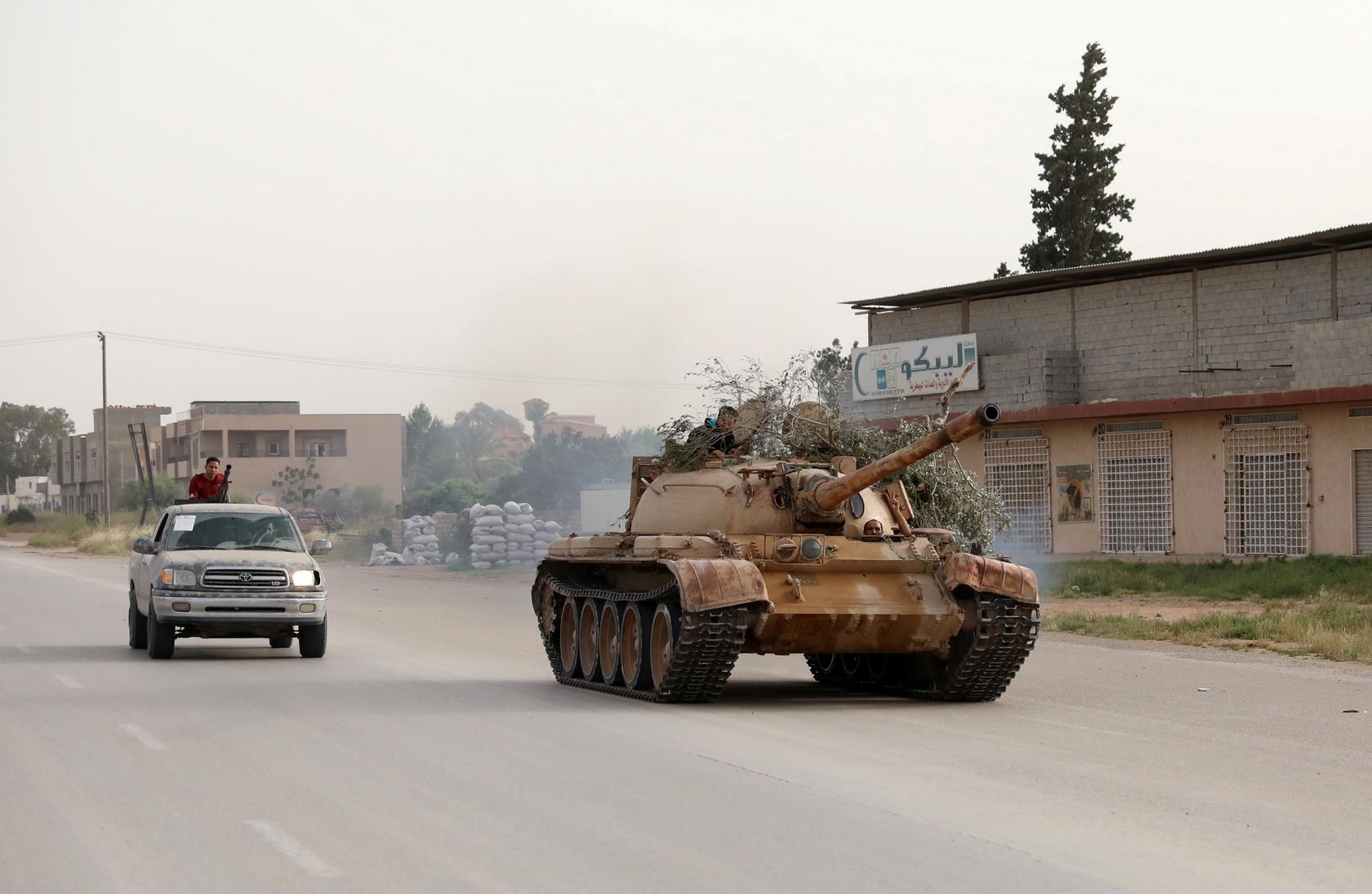 In the first visit of its kind to Tripoli in six years, an Egyptian security delegation on Sunday met with officials from the Government of National Accord (GNA) to discuss the ceasefire with the Libyan National Army (LNA), according to Libyan media reports.
The Saudi-owned Al-Arabiya satellite channel reported sources as saying that the Egyptian delegation informed the GNA on the urgency of stopping all Turkish arms exports, the need to dismantle the armed militias, and Egypt's rejection of all Turkish military bases in Libya.
The delegation met with Libya's Foreign Minister Mohamed Siala, with the most important topics discussed in their meeting being security and political issues, air navigation, implementing the joint agreement related to freedom, and reopening the Egyptian consulate in Tripoli.
The Cairo delegation also met with Interior Minister Fathi Bashagha, with the Interior Libyan Ministry writing in a Facebook page that the meeting dealt with common security challenges, enhancing security cooperation between the two countries and ways to support the ceasefire agreement in Libya.
The meeting also discussed the five + five committee to support international efforts on political dialogue and resolve the current crisis via political and peaceful means.
More meetings are on the way, with the delegation scheduled to hold talks with the Vice President of the Presidential Council Ahmed Maiteeq, the Commander of the GNA Forces in the Western Region, Osama al-Juwaili, and the head of its intelligence service, Imad Trabelsi.
Meanwhile, the LNA's Director of the Moral Guidance Department Major General Khaled Al-Mahjoub stressed that the LNA will not accept Turkey's colonialism and is preparing its forces to respond to any attack targeting Libya's oil crescent region as Turkey continues to supply equipment and military mobilization in Sirte/al-Jufra.
Mahjoub warned that this situation does not encourage the army to continue following the ceasefire.
He added that the Turkish Defense Minister's visit to Libya on Saturday serves to reassure the GNA that Turkey stands with them.