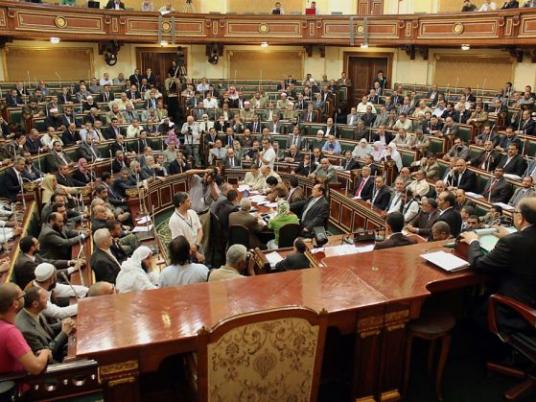 The Muslim Brotherhood Guidance Bureau met Wednesday to plan the next parliamentary elections in coordination with the Freedom and Justice Party's legal committee and some members of the FJP executive office.
Brotherhood sources told Al-Masry Al Youm that participants in the meeting discussed the Brotherhood's plan for competing in the elections, and ways to coordinate with other political forces.
Meeting attendees proposed new candidates who could run against traditional rivals of the Brotherhood, such as independent former MP Mostafa Bakry, known for his support of the military council, and former MP Mohamed Abou Hamed, who lent his support to Ahmed Shafiq in the presidential election and is staunchly anti-Brotherhood.
Mourad Ali, the media advisor for President Mohamed Morsy's campaign, was named as a potential candidate.
Guidance Bureau members Mahmoud Ezzat and Saad al-Husseini and acting head of the FJP Essam al-Erian refused to talk to reporters after the meeting, saying, "Follow us on Twitter."
Former People's Assembly Speaker Saad al-Katatny also attended the meeting.
Former FJP parliamentarian Gamal Hanafy said that the reinstatement of Parliament is almost impossible, so the Brotherhood is now focusing on speeding up the process of drafting the constitution so the president can call for parliamentary elections.
Edited translation from Al-Masry Al-Youm