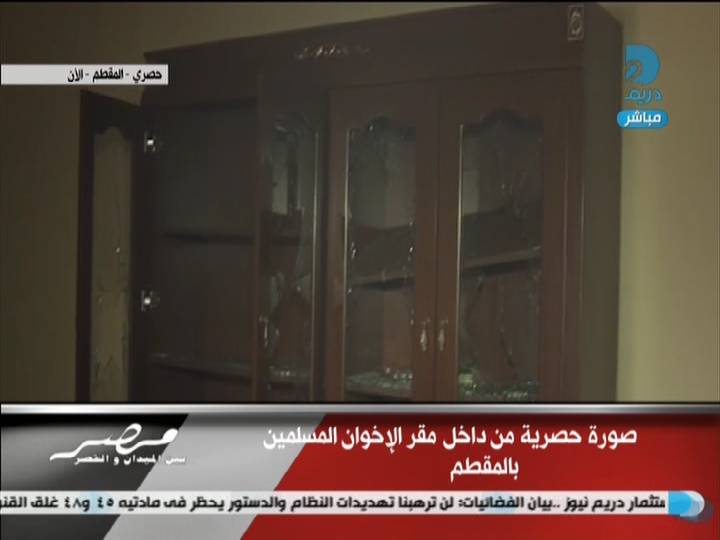 Another group of Muslim Brotherhood leaders has been referred to criminal court on charges of involvement in violent clashes that broke out at the Brotherhood's Guidance Bureau and in the Cairo neighborhood of Manial.
Among those referred to court are Mohamed Mahdi Akef, former supreme guide of the Muslim Brotherhood, Mohamed Saad al-Katatny, the head of the Freedom and Justice Party, Mohamed al-Beltagy, a Brotherhood leader, and Ayman Hodhod, the official formerly in charge of the security dossier in the presidency.
Another 26 Brotherhood figures and loyalists, including former Youth Minister Osama Yassin, prominent Islamist leader Essam al-Erian and presidential adviser Ayman Hodhod, were also among those sent to trial.
Clashes had broken out between Brotherhood loyalists and opponents before Morsy's ouster at the Guidance Bureau and in Manial. Several people were killed in both incidents and dozens more injured.
The defendants face charges of inciting the killing of peaceful protesters, attempting murder and possessing weapons and explosives during the clashes that erupted on 30 June.
According to investigations, Brotherhood leadership met secretly on 26 June and decided to assign armed elements the task of protecting Brotherhood headquarters and shooting protesters, disregarding the possibility of killing them.
One Brotherhood leader received information from ousted President Mohamed Morsy that the Interior Ministry and the Armed Forces will not secure Brotherhood headquarters, according to investigations. Brotherhood leaderships hired people and equipped them with arms to defend their headquarters and promised to send them on minor pilgrimage trips after the crisis ends.
Meanwhile, the defendants denied the accusations and said they did not attend the meeting. Akef swore that he knows nothing about the arms possessed by the Brotherhood while Katatny said that he is not a member of the Brotherhood.
One of the arrested men who were hired to defend the Brotherhood headquarters said that he and 250 others received orders to secure the Guidance Bureau and to shoot at protesters. Their leader, he added, told Akef that their ammunition had run out and Akef allegedly promised to supply more.
Edited translation from Al-Masry Al-Youm