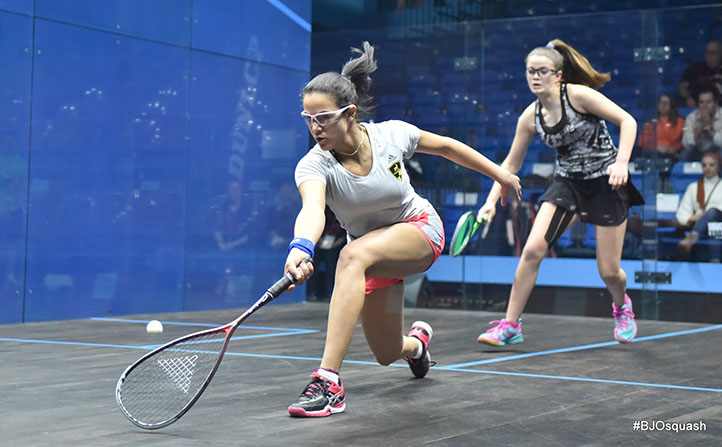 It seems the Egyptian blood in squash goes all the way to the younger generation.
Traditionally the strongest country in the world in Squash, Egypt showed no sign of
slowing down as Egyptian youngsters won four first places in the prestigious British
Junior Open which took place from 3 to 7 January in England.
The 11-year-old competition champions were Ahmed Rashed and Amina Orfi, who
whisked their gold medals from their fellow Egyptians Mohamed Zakaria and Jana
Galal, after an-action packed all Egyptian final.
The Egyptian pharos also went on to dominate the 17-year-old boys competition where
Mostafa Assal and Omar el-Torkey competed for the final. Assal went home with the
title after beating el-Torkey 3-0.
The 19-year-old competition also saw an Egyptian winner, as Marwan Tarek was
crowned after beating France's Victor Crouin 3-0.
The results come as no surprise as Egypt has been winning every major tournament
in recent years.
This year, Raneem Al-Weleily was crowned world champion after beating fellow Egyptian Nour El-Sherbini in the final, while Mohamed ElShorbagy became world mens champions after beating his younger brother Marwan.
As for the latest-January-PSA rankings, out of the top five men in the world four are
Egyptians.
Gregory Gaultier of France tops the list followed by Mohamed EhShrobagy, Ali Farag, Karim Abdel Gawad and Marwan El Shorbagy.
As for the women, three out of the top five around the world are Egyptians, with Nour El Sherbini as world number 1, Raneem El Welily world number 2 and Nouran Gohar world number 5.