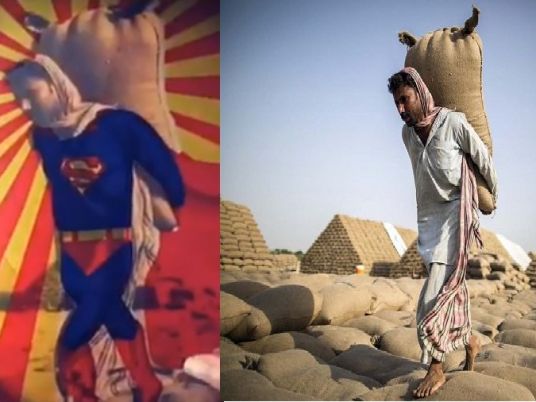 If you are living in Egypt, you must have seen the country's major problems, including the slums, street children, poverty, pollution and desertification. But did you ever imagine that these problems could be solved inside a book?
Through her imagination, a young Arts and Design student at the German University of Cairo designed a book entitled "Beauty on Top", which attempts to change people's perception of the negatives in our society and to bring hope back into people's souls.
The 22-year-old Reem El-Shabrawy designed a book with different photos telling stories from the heart of the Egyptian society. She showed the negative side of people's lives, but by using simple art tools, she changed it to a positive one.
"The professor asked me to make a design project about Egypt; when I felt that I need something new and creative, I thought about something positive, especially that [these days] many people are criticizing the country's negative sides," El-Shabrawy told Egypt Independent.
El-Shabrawy said that her project sheds light on the negative things in Egyptian society, but from a new, positive perspective. "One day I was walking down the street, then I found a big chimney with a huge wave of dark smoke coming out of it, an idea hit me so fast and the scene of the chimney enthused me to think about something inspirational to change people's perception of the bad things in our country and to be more positive, as we can change these negative things ourselves," she said.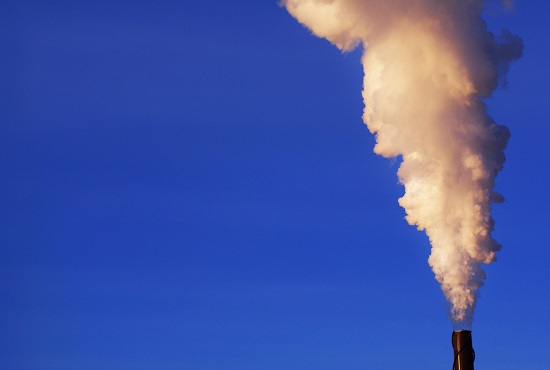 The book includes twelve different stories of characters and scenes that can be seen every day in Egypt's streets, where she used only photos and left a small message on the opposite page. The book is structured so that when you open it you will first find a positive imaginary photo of superman, Minnie Mouse, and a princess; then when you turn a transparent page, you will find the real photo of the Egyptian character.
When El-Shabrawy posted a video of the book on Facebook, she received hundreds of positive comments and the video went viral. "The feedback was indescribable; I received a good grade, while on the social media I was blessed by more than 1.5 million viewers who hailed the idea and left encouraging comments," recounts El-Shabrawy.
After the great success of the idea, El-Shabrawy printed several copies of the book in the Cairo book fair to broaden the readership reach, while she sent some copies outside Egypt to people who demanded it.
"One day, I saw an old tired garbage collector in the street," she recalls. "I decided to include a photo of him inside my book, and using a transparent paper and paints, I dressed him up as Santa Claus to send a message that his profession is very hard and tiring and that he give us a lot by making our streets and houses clean; and we should appreciate him and his effort," she said.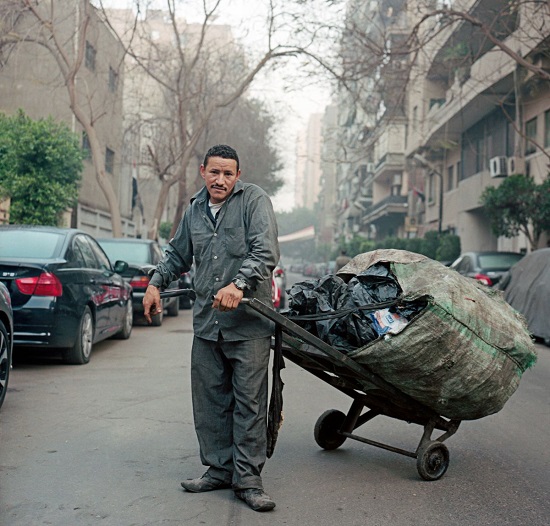 On another page, El-Shabrawy dressed a poor worker carrying a heavy load on his back in a Superman outfit; "I believe that this person is doing something great for us. It seems to me that he has powerful and strong abilities to carry this huge mass along, on his back without complaints," El-Shabrawy said.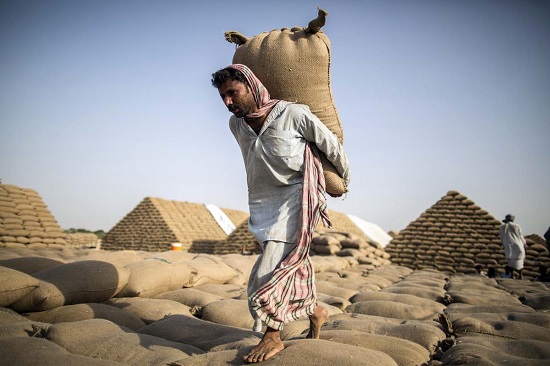 Another two photos in the book are of young girls. One of them El-Shabrawy dressed in a Minnie Mouse costume and surrounded her by dolls and teddy bears. "My message is that there are many poor children in the street who are not able to play like others because they don't have toys and cannot afford them. I wished to shed light on them to show people this phenomenon which may be hidden for some, and I wanted to send a message to people to do a good deed and purchase toys for those children," said El-Shabrawy.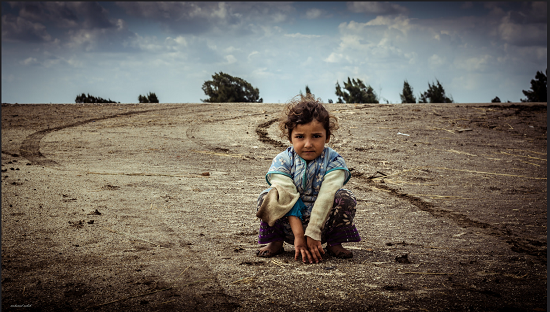 While the other girl photo was of a young kid dressed in a small traditional galabeya, but in the book El-Shabrawy dressed her like a princess, believing that this young kid dreams of looking like a real princess and wearing a fabulous dress like other kids her age.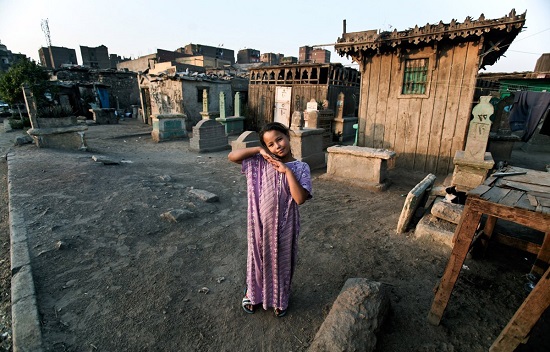 If you go deeper inside the book, you will find an old woman carrying a butane cylinder, but El-Shabarawy replaced this cylinder with a big gifts box; "even though this old woman is tired of carrying that heavy butane cylinder, but she looked happy that she will return home and cook food for her children who are awaiting her," she said.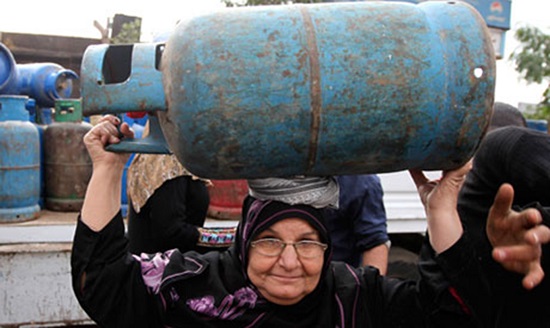 In another page, the designer showed a beautiful green flowery tree with a message on the opposite page saying "plant a tree". But when you turn the painted transparent page, you find the origin of the photo which is a dead tree. "I wanted to shed light on the environmental side in the country and to encourage people to go green and save the gardens," she explains.
Moreover, El-Shabrawy likes to shed light on old worn-out items that are ignored by most people; for example, she put a photo of a dusty old car that looked fabulous after painting with strong colors, suggesting it could be usable again.
She also posted a photo for an old grayish house which looked cheerful after painting into several colors suggesting that it had been brought bak to life. "I wanted to encourage people to 'color their life!' and beautify their belongings," she commented.
Meanwhile, you find a photo of a licorice vendor in the Cairo streets with a big smile on his face, but when you turn the page, you find an orchestra maestro; "I believe that this licorice vendor looks like a maestro. The way he is dressed, the way he pours the licorice drink in the cups and the rhythmic clanking of his cymbals seems to me a music track and a piece of art," El-Shabrawy said.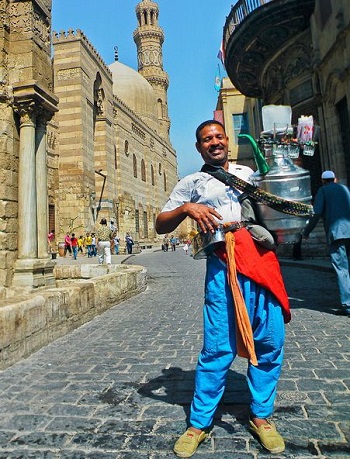 Inside the book you'll find a beautiful unicorn, but when you turn the page you'll find instead an exhausted horse pulling a carriage in Cairo; in this way she demonstrated animal's rights, believing that the horse deserves to have wings and to be free from the carriage driver who usually whips him.