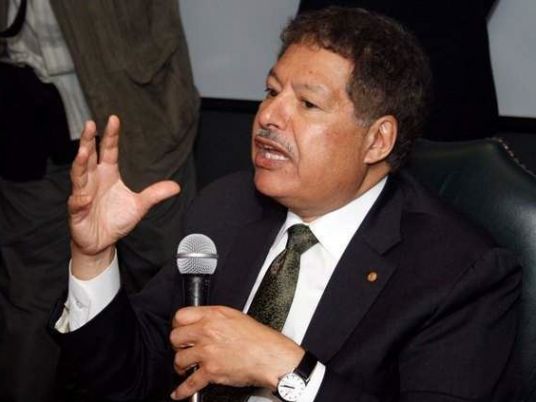 The body of the late Nobel laureate chemist Ahmed Zewail was repatriated on Saturday, arriving at Cairo International Airport from New York, where he passed away suddenly on Tuesday.
The family of the late scientist were allocated the VIP Lounge at the airport as they gathered for the occasion.
A military funeral service is to be held for Zewail on Sunday.
Zewail died suddenly on Tuesday, leaving his family and friends in shock. Zewail had recently recovered from a cancerous tumor on his spine and was said to be in good health, traveling freely and planning to return to Egypt for Eid al-Adha with relatives.
Zewail's spokesman said his death was caused by a "sudden virus", and gave no further explanation for the fatal bout of illness.
Zewail was the first Egyptian and the first Arab to receive the Nobel Prize in a scientific field. He received the Nobel Prize for Chemistry in 1999, having pioneered the field of femtochemistry, the study of chemical reactions in ultra-short time scales, according to Reuters.
Through his research, he showed that it is possible with rapid laser techniques to study in slow motion how atoms in a molecule move during a chemical reaction down to tens of femtoseconds (fs) or 0.000000000000001 seconds.
Zewail's experiments led to the birth of the research area called femtochemistry, which enables us to understand why certain chemical reactions take place but not others, according to the Noble Prize Facebook page.
A member of the California Institute of Technology (Caltech) faculty, Zewail was appointed science and technology advisor to President Barack Obama and the first US science envoy to the Middle East.
Edited translation from Al-Masry Al-Youm