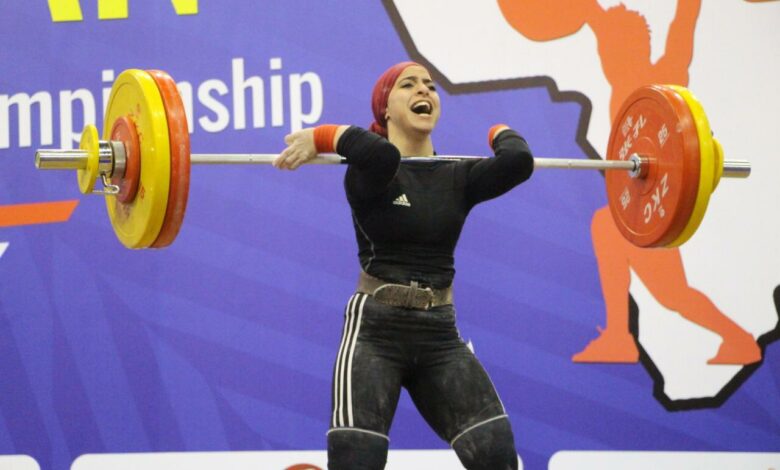 Basma Emad Ibrahim, a female athlete at the Egyptian national weightlifting team, succeeded in winning the third place and the bronze medal in the Mediterranean Games, hosted by the Algerian city of Oran until July 5th.
Emad managed to lift 113 kg in the women's 59 kg Jerk competition, to take third place.
She ranked fifth in the Clean competition after lifting 88 kg.
The Egyptian mission has so far won 32 various medals in various sports, including 7 gold, 10 silver and 15 bronze.
Egypt's participation in the tournament includes 177 players – 114 male and 63 female – in 19 sports: weightlifting, athletics, boxing, fencing, karate, shooting, tennis, table tennis, taekwondo, judo, bow and arrow, wrestling, equestrian, sailing, handball, basketball, badminton, and gymnastics.