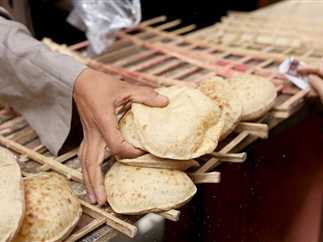 Bakeries will issue subsidized bread with the same specifications of bread that is issued for ration card holders for citizens who do not have a ration card, Abdullah Ghorab, Head of the Bakeries Division, confirmed.
Ghorab told Al-Masry Al-Youm: "The Ministry of Supply will decide in the coming days the appropriate price of subsidized bread for non-ration card holders.
"The new smart card will be purchased from Egyptian post offices for non-ration card holders," Ghorab said.
The step aims to alleviate the burden on citizens, because the subsidized bakeries are committed to a specific unified price issued by the government, he continued.
Ghorab explained that the official price of the subsidized loaf will be announced for the citizen who does not originally have a ration card within several days, pointing out that the target is to cover 30 million people who do not currently have a ration card.
Edited translation from Al-Masry Al-Youm