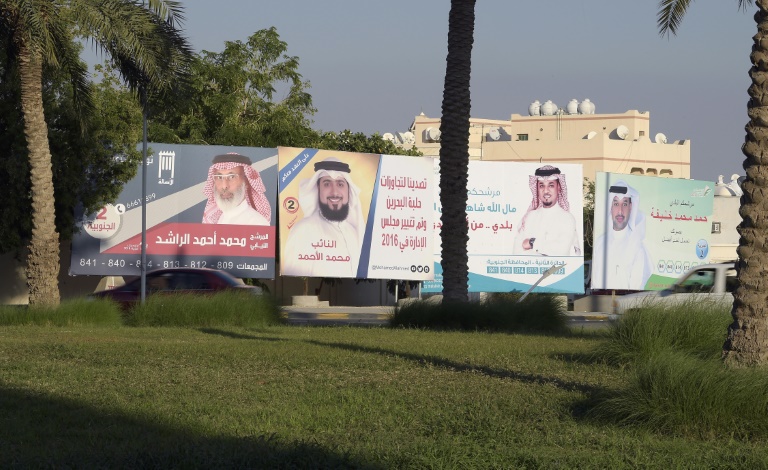 Bahrainis headed to the polls Saturday amid calls to boycott the parliamentary election in which dissolved opposition groups have been banned from taking part.
The country's two main opposition groups, the Shiite Al-Wefaq and secular Waad, were barred from fielding candidates, prompting renewed calls for a boycott.
The polls opened at 8am local time (0500 GMT) and are set to close at 8pm.
King Hamad in September urged voters to take part in the vote, in which officials say 293 people — including 41 women — are running for parliament.
A municipal poll coincides with the parliamentary vote.
At least six people were detained and charged this month for "obstructing the electoral process", according to statements released by Bahrain's public prosecutor.
One of the six was Ali Rashed al-Asheeri, a former member of parliament with Al-Wefaq, according to the London-based Bahrain Institute for Rights and Democracy.
Asheeri had tweeted that he and his family would boycott the polls.
Al-Wefaq called for a boycott of this year's parliamentary election after a law issued in June barred "leaders and members of political associations dissolved for violating the kingdom's constitution or its laws" from standing.
The tiny Gulf kingdom has been hit by ongoing unrest since 2011, when security forces crushed Shiite-led protests demanding a constitutional monarchy and an elected prime minister.
Opposition parties shunned the last elections in 2014, the first since the 2011 crackdown, denouncing the vote as a "farce".
Since 2011, authorities have imprisoned hundreds of dissidents — including top Shiite opposition leader Sheikh Ali Salman, who headed Al-Wefaq — and stripped many of their nationality.
Amnesty International said Friday it was "gravely concerned" by Bahrain's suppression of political opposition
"Over the past two years, the crackdown in Bahrain has seen the political opposition detained, intimidated and silenced," said Devin Kenney, the rights group's Bahrain researcher, in a statement.
"We call on the authorities to stop this ongoing and escalating repression and to allow free expression of dissenting voices, including those who oppose the monarchy."
Bahraini authorities accuse Shiite Iran of provoking unrest in the kingdom. Tehran denies the allegation.
Human rights groups have frequently said cases against activists in Bahrain — men and women, religious and secular — fail to meet the basic standards of fair trials.