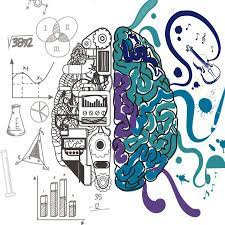 For the first time, the American University in Cairo (AUC) will hold its annual Research and Creativity Convention (RCC) virtually, and has invited the public to attend the events and discussions.
The event will take place from March 28 to April 1, and features AUC faculty and students that will showcase their original research and creative outcomes in the fields of science, humanities, social sciences, business, and the arts. This year, students from Indiana University will also participate in the events.
A press release from AUC called the convention "collective event that brings together diverse research, design, entrepreneurship, innovation, and creativity activities that have demonstrated growth and success over the years."
The RCC aims to connect people to share their research and collaborate on projects that bring value to the economy or community.
A whopping 174 research papers will be discussed at the conference, and keynote speakers will take the floor, including Germany's Martin Wezowski, who will open the ceremony on Sunday.
Wezowski is a chief futurist for SAP's technology and innovation. He is also a faculty member of Futur/IO, a European future institute, and lectures in other education programs.
A competition called "The E-Graduate Poster Competition" will take place on the event's second day, where grad students will present their research using standalone digital posters. First places gets to take home LE10,000, second place LE7,000, and third place LE5,000.
Heba Sheta, director of community initiatives and cooperation at AUC, said: "Contrary to what we expected, this year we have a great digital turnout from researchers, faculty and students in all activities. Also, the number of participants increased remarkably as the deadline for submission approached."
The conference's digital nature required this year different planning as Sheta explained: "We provided training sessions for the contestants and participants. The global pandemic has posed unprecedented challenges, but we are embracing such challenges and excited about holding the RCC digitally." She said: "Such digital presence, will not only allow for more participation from different parts of the world, but will ensure that we have a great ."
RCC was first launched in 2017 as "Research Week" and has since continued to expand and include more activities and participants.
The public will be allowed to attend the conference sessions and discussions through AUC's digital platform, free of charge.
Registration for the event can be found here.