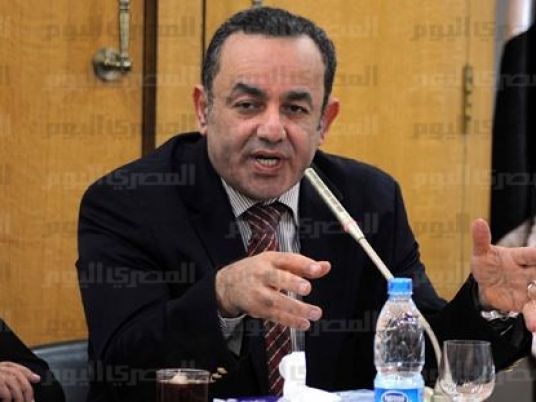 Amr al-Shobky has won the right to represent the Dokki and Agouza constituency in parliament, replacing MP Ahmed Mortada Mansour, based on an official recount of votes cast in last year's parliamentary elections.
In a judicial verdict by the Court of Cassation on Wednesday, Shobky was declared the winner of the seat by just under 400 votes, nullifying the parliamentary membership of Mansour, who represented the same districts.
The recount was conducted in March after a challenge from Shobky, but the decision was only officially released yesterday. The court ordered parliament to start the process of replacing Mansour with Shobky.
The two men were involved in a tight race in the October 2015 elections, with polls suggesting Shobky was in the lead, while Mansour was declared the eventual winner, prompting Shobky to launch a legal challenge.
Phoning a talk-show on MBC Masr on Wednesday, Shobky said that the judicial verdict was based on a recount of votes in the parliamentary elections and shows that it is possible to correct mistakes in the voting process.
Shobky insisted that the court's verdict does not offend Mansour, saying, "I don't have personal conflicts with anyone."
He said that his main interest in parliament is likely to be reform of the education system. He also expressed an interest in foreign affairs and media regulation issues.
Ahmed Mortada Mansour, who ran for his seat under the Free Egyptians Party, is the son of controversial lawyer and MP Mordada Mansour, who has been embroiled in several legal battles and faced calls for the cancellation of his parliamentary membership in March.
Edited translation from Al-Masry Al-Youm