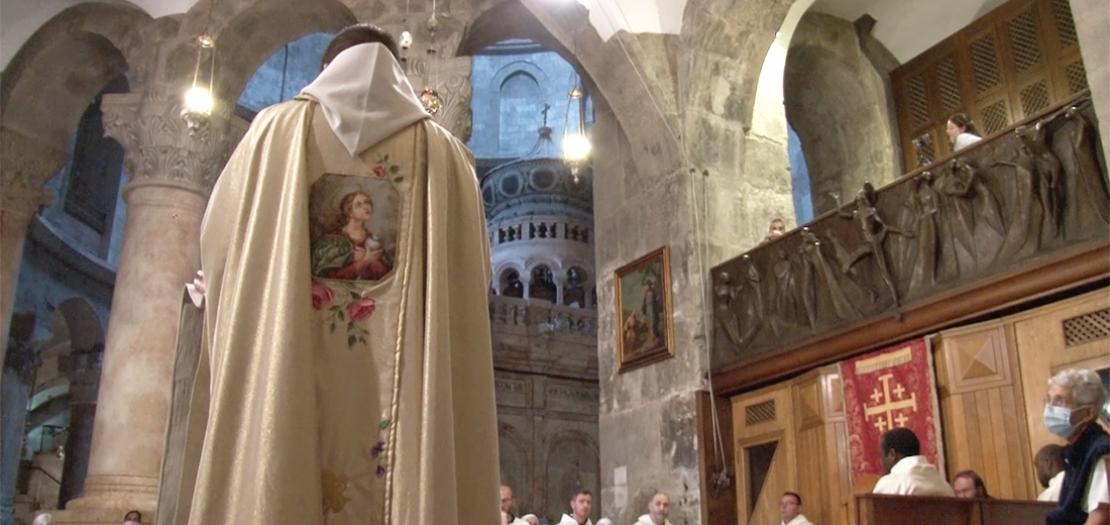 Egypt's Coptic Orthodox Church on Saturday celebrated the Assumption of the Virgin Mary amid measures to control the coronavirus pandemic, following a 15-day fast that began on August 7.
Churches held prayers for the Divine Liturgy with a low number of bishops and priests.
The Pastor of the Church of the Virgin Mary and Saint Gerges in Alexandria Hegumen Royce Morcos headed the Eve Prayer, with all deacons at the church carefully adhering to social distancing measures.
The deacons and priests then led a procession tour around the church while carrying images of the Virgin Mary.
According to Morcos, this fast is among the most beloved fasts for the Coptic faithful, who seek to learn the virtues of faith and love from the Virgin Mary.
The Church of the Virgin Mary, in Luxor's Esna also celebrated the assumption with the mass presided by General Bishop Anba Joaquim.
Copts that flocked to the church to celebrate the assumption offered up their prayers and vows, asking the Virgin Mary for God's forgiveness.
The Bishop of Beni Suef Anba Gabriel presided over the Mass, held in Diocese of the Virgin Mary in Beni Suef, amid precautionary coronavirus measures.
Churches in Cairo and Alexandria reopened for prayers on August 3, with heightened precautionary measures in place.
In June 27, the Standing Committee of the Holy Synod of the Coptic Orthodox Church, headed by Pope Tawadros II, had extended the suspension of prayers at all dioceses under the See of St Mark on Sunday and Friday at Cairo and Alexandria up until mid-July.
The suspension decision emerged upon following up the spread of the coronavirus.
With churches at Cairo and Alexandria having seen a rise in infection rates, the committee explained at the time that the best course of action was to postpone the reopening of churches there until mid-July, where the situation will then be reassessed.
On March 21, the church closed all churches and stopped all ritual services, masses and gatherings as part of precautionary measures to prevent the spread of the coronavirus.