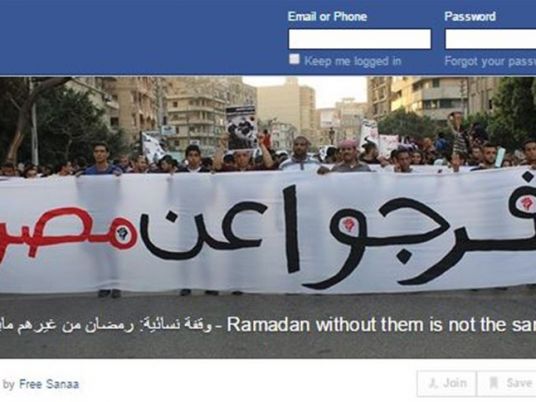 An activist group will hold a women's vigil with lanterns on June 21 outside the Ettehadiya presidential palace to call for the release of young political prisoners.
A Facebook page called "Freedom for Sanaa" said using the lanterns, traditionally a festive feature of the holy month of Ramadan which starts Thursday, will help to protest "the detention of thousands of youths, kidnappings and forced disappearances" during this period of reflection and grace throughout the Muslim world.
The group said in a Facebook post that "Ramadan is coming while thousands of families are denied their sons, and thousands of young people are serving years of their lives in Egyptian prisons."
It pointed out that the vigil marks one year since the imprisonment of 23 activists, most notably Sanaa Abdel Fattah, (originally sentenced to three years and later reduced to two) over charges of breaking the protest laws during a march outside the presidential palace.
The woman's vigil also comes as part of international activists' calls for solidarity with Egyptian prisoners on the same day.
Thousands of activists from multiple political backgrounds have been sentenced to prison for breaking the notorious protest law implemented following the ouster of former president Mohamed Morsi in 2013.
Rights groups have detected a surge in activist disappearances in Egypt over the past several weeks.
Edited translation from Al-Masry Al-Youm