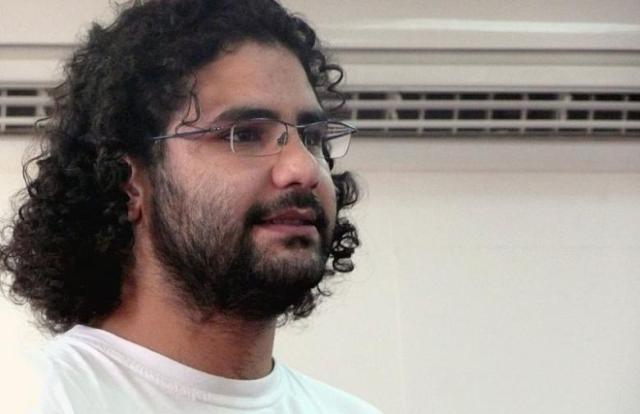 Political activist siblings Alaa Abd El Fattah and Mona Seif have been freed without charge after being questioned over accusations they played a role in setting presidential candidate Ahmed Shafiq's campaign headquarters on fire on Monday.
During the questioning, Abd El Fattah said, "I didn't do anything and I didn't set any headquarters on fire … I heard there was a protest and headed toward Dokki to chant against Shafiq. I left my home and when I got there, the protest was over and people had left, so I went home."
Seif denied attending the protest, saying she was in downtown Cairo at the time.
Yahia Wahid, another suspect, said he was with a friend in Dokki at the time of the incident and that he saw people gathering but did not go to the headquarters.
The prosecution released the three without charges and requested an urgent report on statements made by the third witness — a member of the Shafiq campaign — in which he accused several public figures of involvement in the fire.
The figures include political activist Samira Ahmed, who is accused of writing a hit list for the assassination of several public figures on her Facebook page, as well as Islamist preacher Safwat Hegazy.
The prosecution also requested a report on the final investigation findings as well as a forensic report on the causes of the fire. A judicial source said the prosecution summoned the remaining 19 suspects.
Meanwhile, hundreds of protesters in Fayoum Governorate took out the contents of Shafiq's campaign headquarters there on Saturday and set them on fire.
Witnesses questioned over the fire at Shafiq's campaign headquarters in Fayoum, which is located near the Fayoum Security Directorate and Bandar Police Station, could not identify any of the protesters or their affiliations.
Shafiq, a former general and Mubarak-era prime minister, is set to face Muslim Brotherhood candidate Mohamed Morsy in the runoff scheduled for 16 and 17 June.
Edited translation from Al-Masry Al-Youm