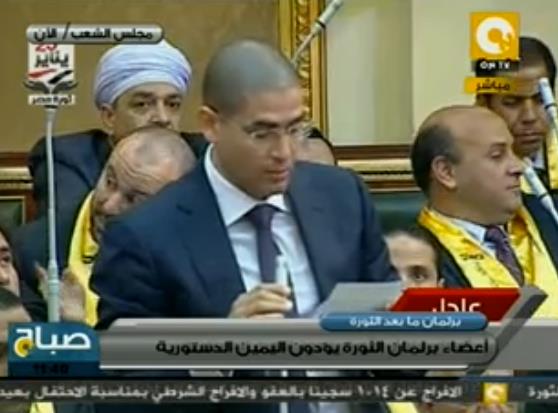 Mohamed Abou Hamed, a former MP and head of the recently formed Egyptians Life Party, said he plans to organize another anti-Muslim Brotherhood protest on 6 October.
The protest would demand that President Mohamed Morsy hand over his legislative powers to the Supreme Constitutional Court, and issue a law against the political nomination of officials in state positions, Abou Hamed said.
He also plans to hold popular conferences in the governorates of Monufiya, Sharqiya, Daqahlia, Gharbiya, and Qalyubiya, as well as weekly activities in Tahrir Square, until the day of the demonstration.
These governorates demonstrated the largest support for secular candidates at the polls, Abou Hamed claimed, saying that he hoped those voters would come out to demonstrate and demand an end to the spread of the Muslim Brotherhood throughout government institutions.
The 24 August demonstrations, which were organized along similar lines, were just the beginning of bigger anti-Brotherhood demonstrations, Abou Hamed claimed.
The Democratic Front Party denounced reports that charges of planning a coup d'état have been filed against Abou Hamed.
"This situation brings to mind practices of the ousted regime that oppressed political opponents, fabricated charges and brought people to trial based on their opinions," said the party in a statement Monday.